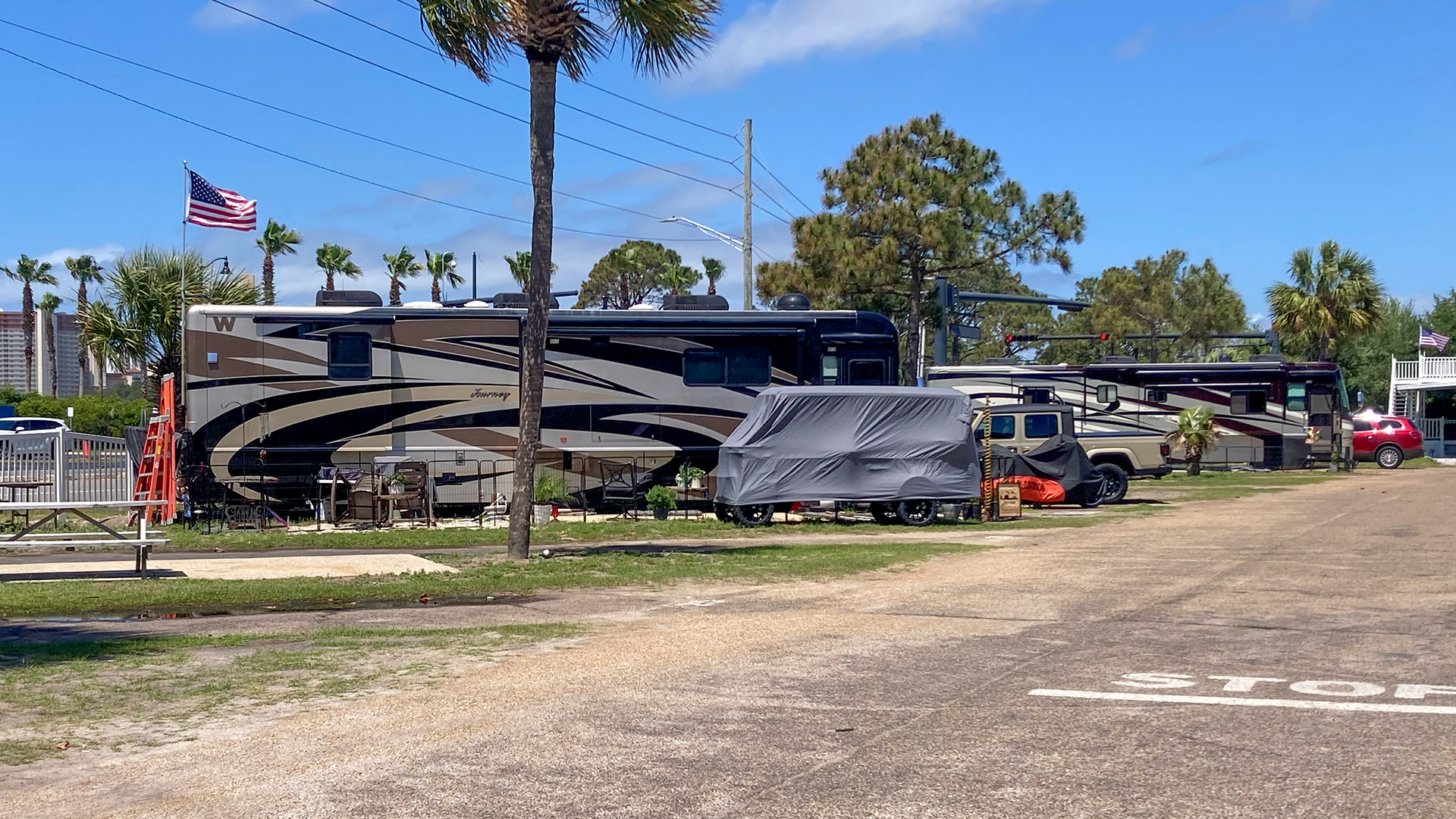 Get in touch with us here or go to our online reservation system to reserve an RV site, We recommend you start with a site search first to check availability for the dates you wish to reserve.  Feel free to email or call us if you have additional questions or encounter an issue while making your reservation online.  Do take the time to read our Rules and Policies as well as the FAQ below to help answer any questions you might have prior to making your reservation.
Our Reservation Office is open daily from 6:00 AM to 8:00 PM.
Call Our Office: 866-872-2267 (Toll Free) or 850- 234-5731 (local)
For After Hours Park Maintenance Issues Please Call: 850-541-4424
For any Emergency Please call 911
Follow the link and enter your start location after clicking the directions icon.
What is required to book a reservation?
Reserving with us is easy!  We typically need the following information when you contact us in addition to the dates you plan to visit us:
Contact Information (Name, Address, Phone, and Email)
Information on the type and length of your RV
Credit card information.
To make a reservation you have to be at least 18 years old with an I.D.
What is your cancellation policy?
RESERVATION AND CANCELLATION Policies
Camper's Inn cannot guarantee any specific camp site, Campers Inn reserves the option and the right to re-assign spaces as necessary at any time to optimize our occupancy at all times.
For a standard reservation you'll be charged a 1 night deposit.  This deposit is refundable unless cancelled less than 3 days prior to your arrival.
For all holiday and special events (bike week etc.), a 3 night deposit is required and is refundable unless cancelled less than 14 days prior to you arrival date.
Cancellations: Standard reservations have a 3 day cancellation policy.  All Holidays and Special Events have a two week(14 Day) cancellation policy. Rates and cancellation policies are non-negotiable.
Learn more about our campground rules and policies here
Do you have facilities for the disabled or handicapped?
All of our public facilities are ADA compliant, including the Store, Reservation Office, Swimming Pool, Restrooms & Showers, and Winston Hall.  We also have a Handicap accessible cabin.
Our beach access path is also accessible to the sand dune.  Specialized equipment is available to rent locally for the disabled to get out on the beach & to the water.
Please inform our staff at the time you reserve a site if you have any special needs.
What is your pet policy?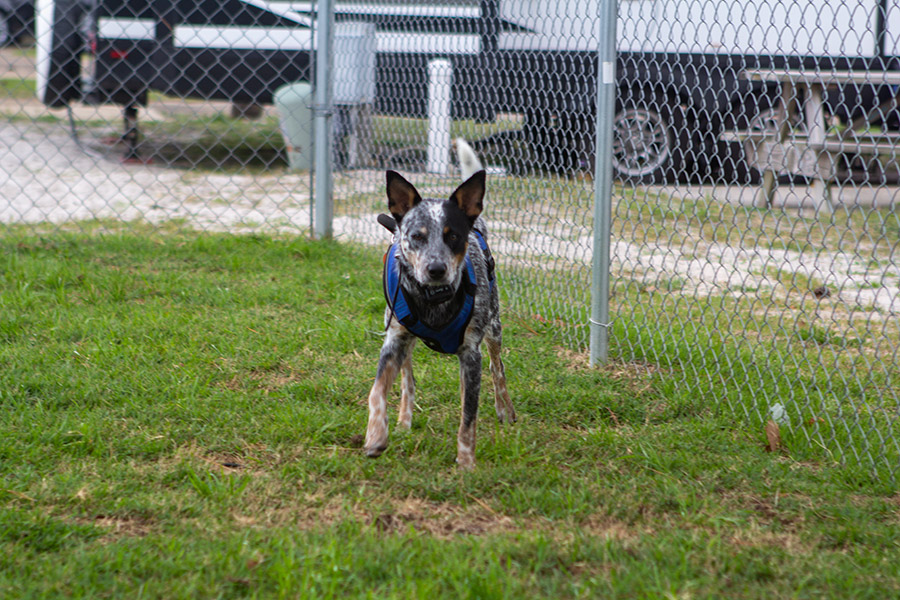 We are a pet friendly park and accommodate the growing trend of folks traveling with their pets.  We also have a few pet park rules as well, find that here!
Pets MUST be kept on a leash and under control of their owner AT ALL TIMES!
There is no exception to the leash requirement in the park except within our fenced dog run area adjacent to restrooms / laundry building.  Pets are allowed off-leash in this area only.

Pets are not allowed in the General Store Area, Cabins, in the Pool Area, Bathhouses, or the Kids Playground area.
Pets may not be left outside unattended.
Excessive Barking – Please don't allow your pet to interfere with the peace and quiet of your neighbors and our other guests.  If your pet is disturbing others, we will ask that you get it under control.  If it continues we will ask you to leave the park without refund.
YOU MUST CLEAN UP AFTER YOU PET, IF YOU DON'T YOU MAY BE ASKED TO LEAVE.  We have numerous pet waste stations throughout the park where you can deposit pet waste, please respect our other guests and keep our park clean.  Pick up after your pet immediately!
Can we have visitors in the park?
Yes, Our policy on that is all visitors must check in at the office and provide us with which site number they are going to.  Visitors will receive a temporary parking pass if needed. For the safety and consideration to all of our guests we ask that you follow this policy. All park visitors must leave by 11:00 PM or you will be charged an additional $5.00 per person for the day.
How many vehicles are allowed on a campsite?
Our rules  state that "Only one camping unit and one vehicle per site"  Our camp sites are not designed to accommodate more than that.  If you have multiple vehicles please make arrangements at our office to park them in our overflow area. Please do not park in neighboring sites.  No parking in the roadway or partially blocking the roadway