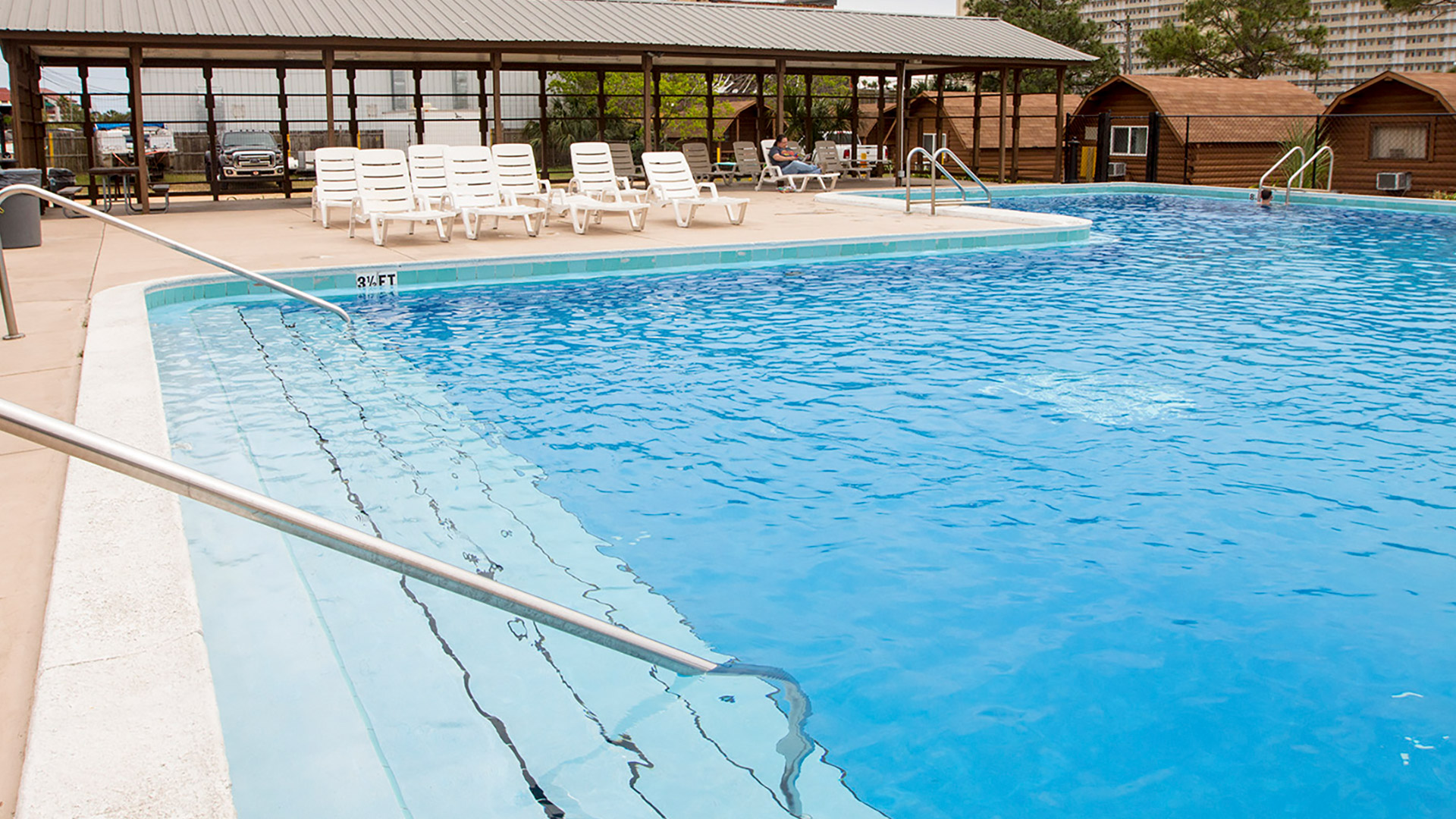 Once you are settled at your campsite our goal is to ensure your stay with us lacks nothing. We have all the campground amenities you would expect as well as just about everything else needed for a great beach vacation!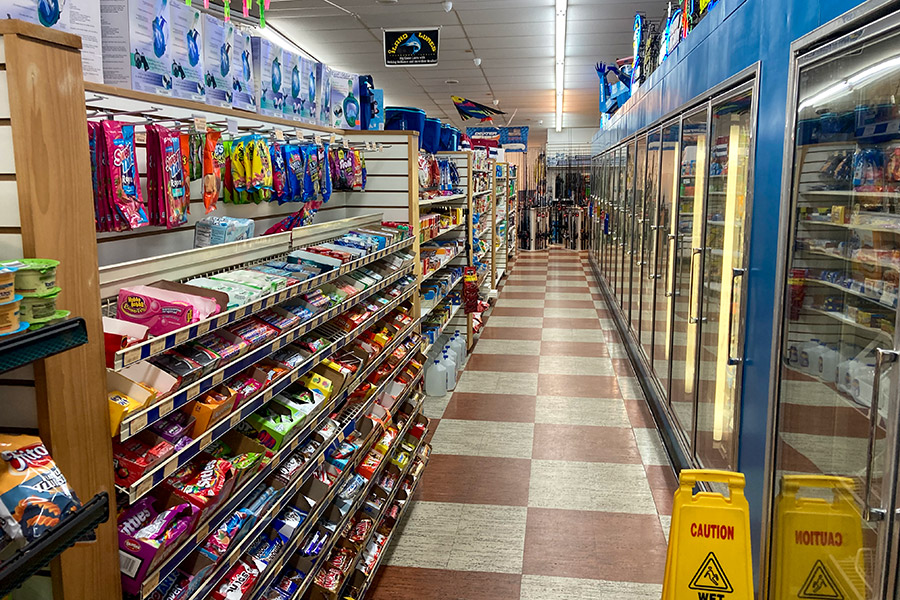 GENERAL STORE
Ice, Grocery, Snacks, Beverages, Ice Cream, And More!
Within our main building at Campers Inn you will find our general store. We stock all the basics you might need for your stay with us including Ice,beer, wine, water, beverages, snacks & candy, and much more.
Be sure to visit our ice cream counter too!
THE POOL
Sparkling Pool. Special Kiddie Pool.
Our Guests at Campers Inn can take advantage of some freshwater activities at our Pool and Patio area which is open daily until 8:00 PM.  Located just steps away from the Beach Cabins and Winston Hall , it is a great place to cool off or work on your tan!
If you are in need of any necessities such as Sunscreen, Beach Towels, Umbrellas or Floats for some pool time. 
Visit our Store to check out our Beach Supply section.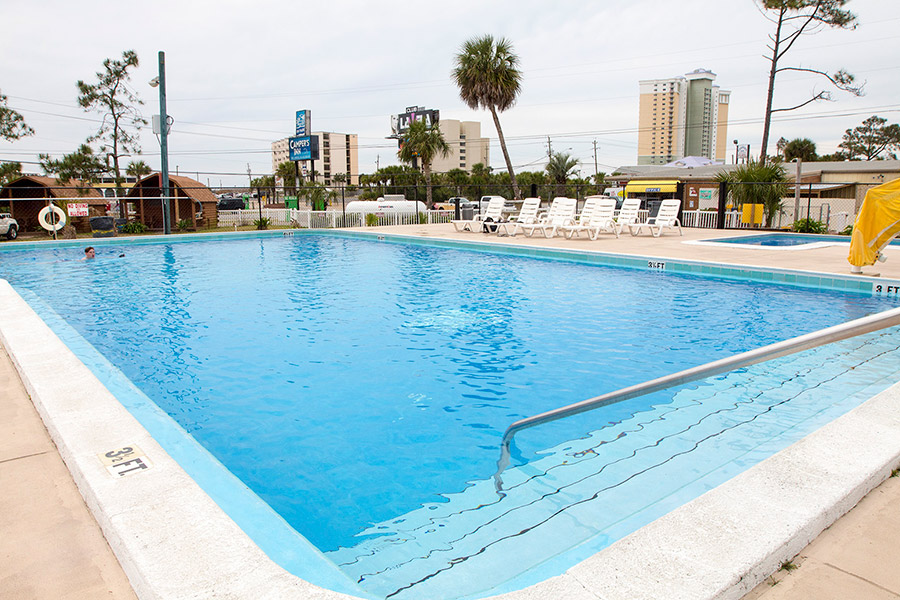 FLORIDA WATERSPORTS
Fishing Gear, Kayaks & Accessories, Coolers, And Outdoor Apparel
While vacationing with us in Panama City Beach, Florida Watersports is your one-stop outdoor outfitter for all of your recreational needs.  We stock a complete fishing supply section with absolutely everything you might need for a day fishing the Surf, Offshore, In the Kayak, or at one of the local Piers.
You will also find a great selection of other gear too.  From Yeti Coolers and products to Stand Up Paddleboards and outdoor performance apparel from the most popular brands.
BEACH SUPPLIES
Sunscreen, Sandals, Sunglasses, Ice Chests, Umbrellas & More
We stock all the basics you might need for time on the beach. Beach chairs, coolers, kids toys, sunscreen, floats, beach towels, sunglasses, and more.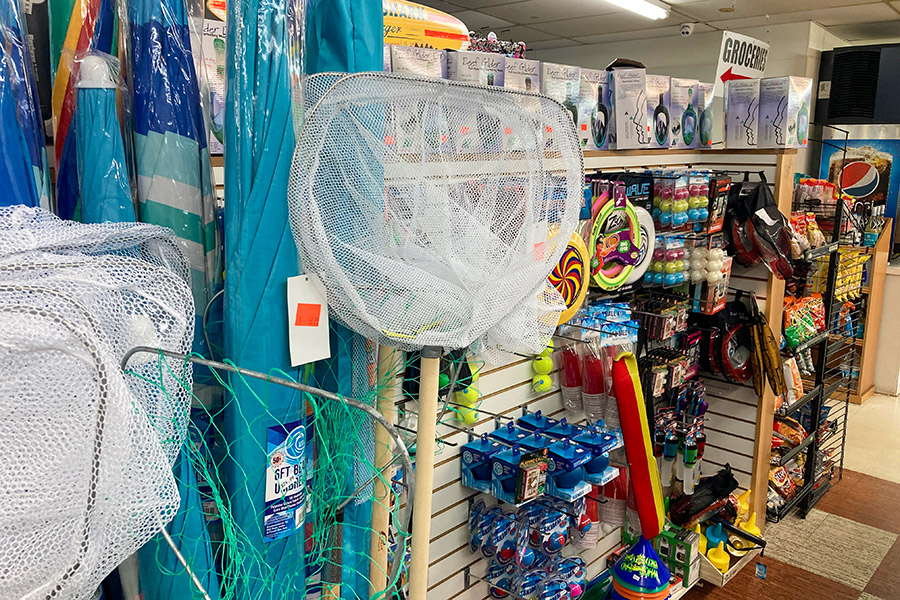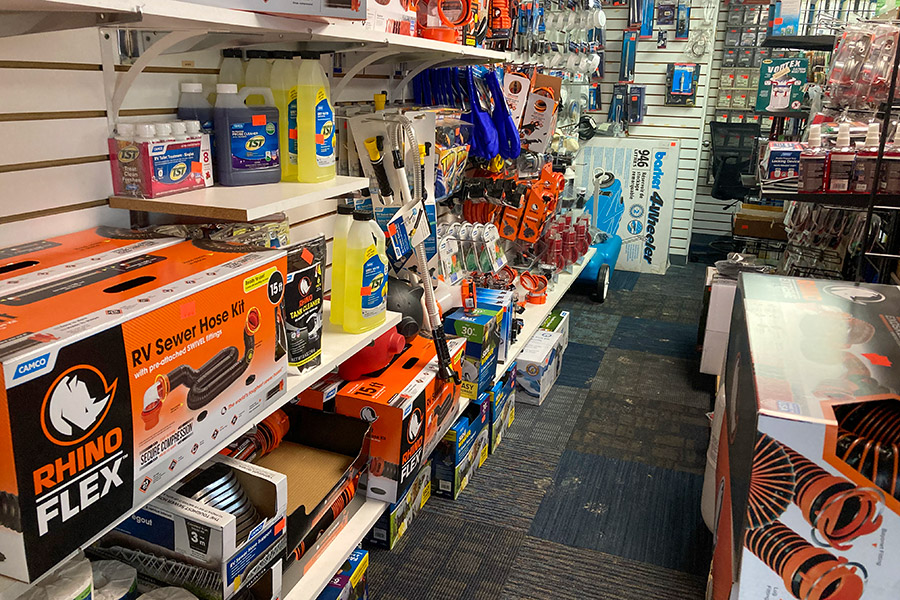 RV / Camp Supplies
All the basic necessities here
If you are in need of some campsite essentials we have a section in the store well stocked with cookout items, flashlights, utensils, bug spray & more!
WINSTON HALL
Multi-Use Recreation Hall with kitchen & outdoor patio
Winston Hall is located next to the pool, we have kitchen facilities, a pool table, big screen TV, Ping Pong and shuffle board.
Our Winter guests from December to March will find weekly activities here including potlucks, bingo, shuffleboard, karaoke, and more!
Great for potlucks and parties!  If you would like to use the Hall for an event please visit our office to make arrangements.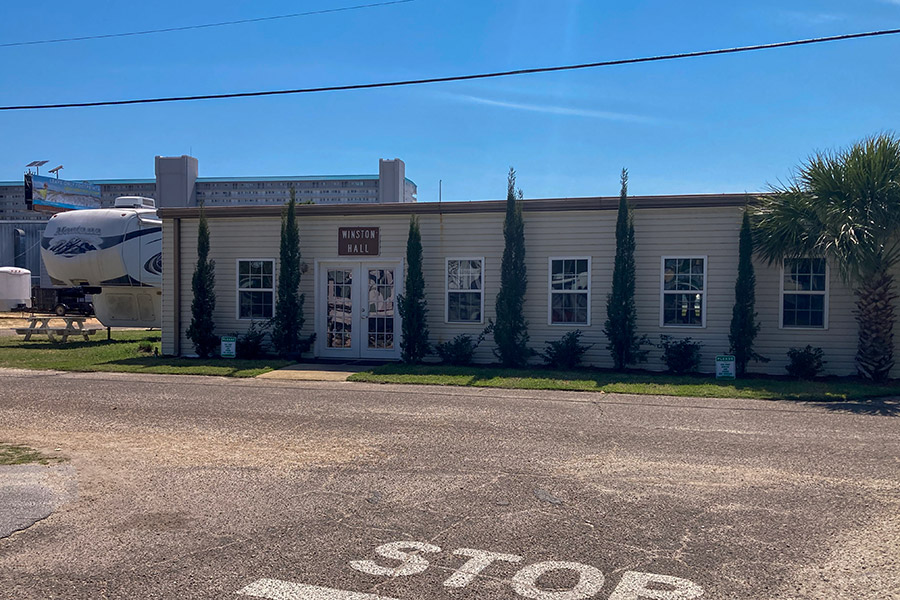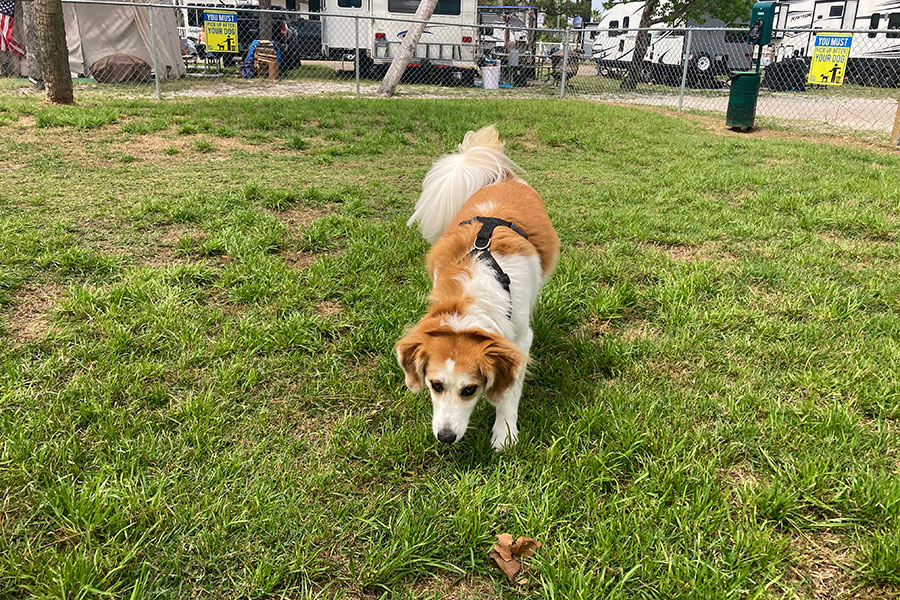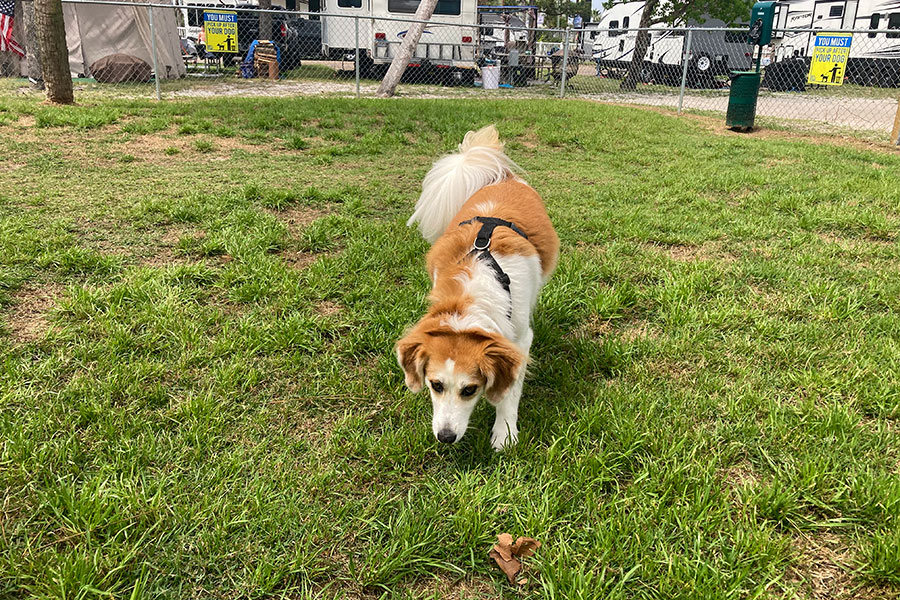 PET FRIENDLY
Pets are Welcome!
We are a Pet Friendly park! We do ask that you be responsible with your pet. Please keep them on a leash at all times, clean up after them and use one of the pet waste stations we have throughout the park.
If you were a dog one of the best amenities we offer is the Pet Park where getting off the leash is a good thing!
Go here for our Pet Policies and more information on camping out with your pets during your stay with us.
PROPANE
We have propane available onsite, we can fill your RV or any size of portable tanks. Hours are anytime between 7 AM to 3 PM.
If you need to have your RV filled, please park adjacent to the filling area with your propane tank side next to the pump.
For portable tanks, please bring those to the filling area first then let our staff know you need them filled. please do not bring any tank in the store.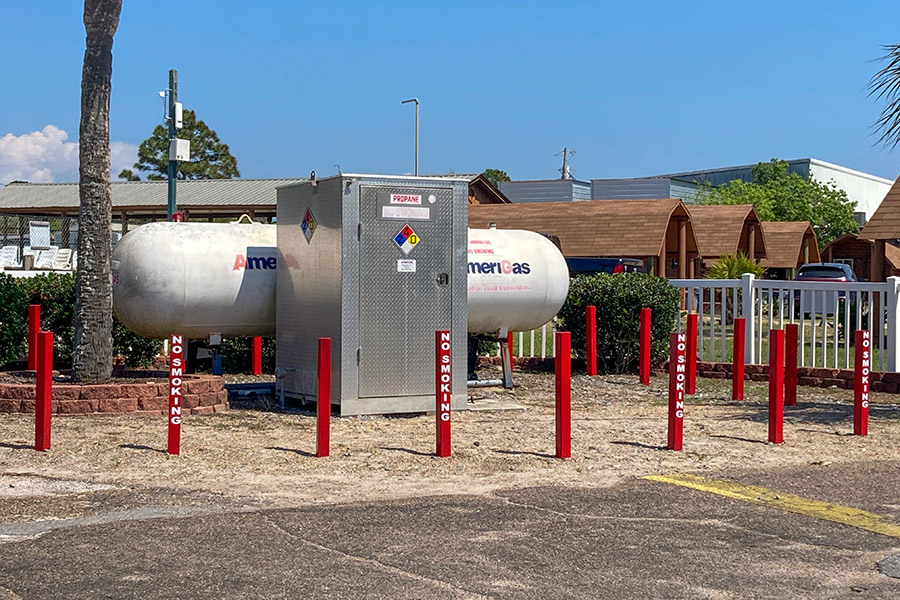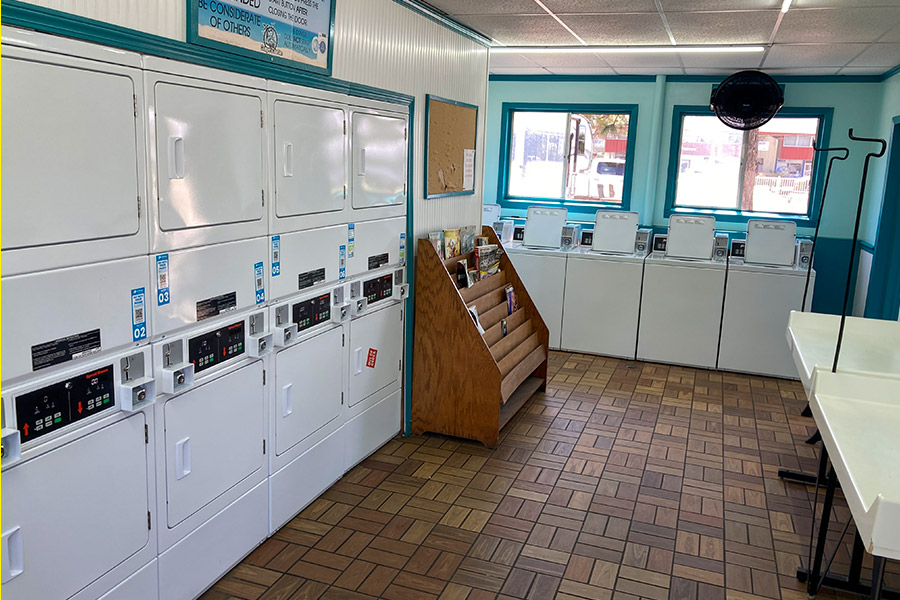 Laundry Facilities & Restrooms
Laundry facilities can be found at the restroom building in the main RV site section of the park, a second shower and restroom can be found next to the Pool.
The laundry facility is always open.
The restroom and shower next to the Pool is closed daily from 8:00 AM to 9:00 AM for cleaning.
The restroom and shower located in the RV site section is closed daily from 10:00 AM to 11:00 AM for cleaning.
Please use the alternate restroom and showers during these times.
WiFi & Cable TV
Cable is available at all RV sites, hook up is at the power box.  We provide you a channel guide in your check in package.  it is recommended to run an auto scan on your TV system to ensure you receive all channels.
WiFi is available throughout the park including the cabin and pull-thru, and 30 amp campsite areas.  WiFi access information is also provided when you check in.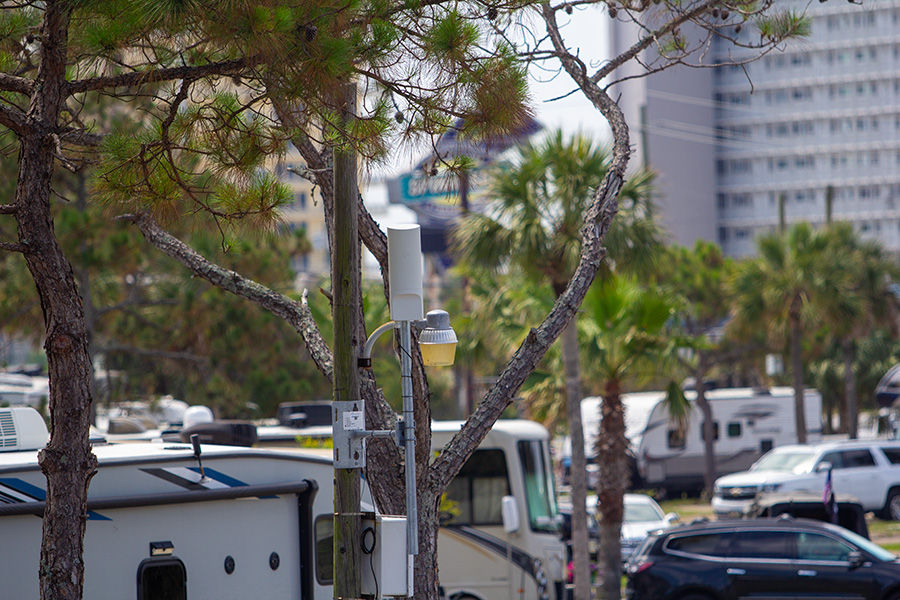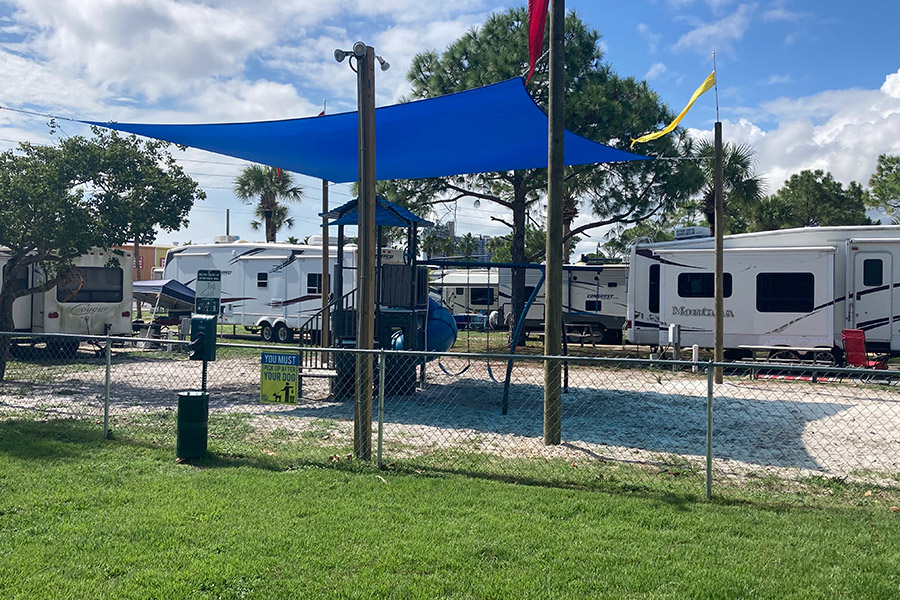 Kids Play Area
Located next to our  Pet Park and Laundry/Restroom facility, there is a shaded sandy area perfect to turn the kids loose for a good time!