welcome to Panama City Beach
Campers Inn Inc. Panama City Beach
At Campers Inn we offer 114 easy access and level RV sites with full hook ups that can accommodate just about any recreational vehicle.  Every Camp Site includes water, sewer connection, 30/50 AMP or 30 AMP only power, Wi-Fi, and Cable. Our amenities and services outlined below include an on site convenience store, beach supplies, fishing tackle and gear, propane, laundry facilities and much more!
To plan for your next beach vacation here in Panama City Beach, we recommend using our online reservations to find and select the camp site that's right for you.
The beach is right across Thomas Dr. and easily accessed from our own dedicated beach access path.  Our location in the heart of Panama City Beach is also convenient and just minutes to many of our best restaurants, local attractions, shopping, fishing charters, boat tours, and boat rentals.
RV Sites
Full Hook Ups. Cable TV. WiFi
We offer 3 types of RV Camp Sites.
Our main RV area includes paved sites, a concrete patio, 30 Amp or 50 Amp hook ups and are great for larger RV's, 5th Wheels, and trailers.
The Pull Thru sites are paved, easy in & out and can accommodate larger RV's.
Our 30 AMP only Camp Sites are unpaved, well shaded and are ideal for smaller RV's, Small Trailers, Pop up campers or pick up campers.
Each of our 114 camp sites are level, have standard water/sewer hook-ups, 30 Amp or 30/50 Amp service, Picnic Table, Wi-Fi service, Cable TV hook-up, and some provide just the right amount of afternoon shade.
Main RV sites are available for daily, weekly, or monthly stays.  30 AMP Only Sites are Daily and Weekly Only. Check our current rates here.  All Prices are for 2 adults (Children 12 and under, no charge) An additional charge of $5.00/per day for each person over the age of 12 yrs.
If you are looking for that rustic camping outing with the family or friends, we have 14 cabins adjacent to the pool & and restrooms.
These simple accommodations are approximately 12 ft x 14 ft and include power, air conditioning, lighting, and outdoor grill.
What you will need, Think of it as a step up from a more primitive camp out, you still need to bring all the same supplies as you would for a tent camping outing but no tent.
Please make sure you bring your own bedding, ice chests, etc., but you will have the advantage of a few extra modern conveniences.
Each Cabin can accommodate up to four people.
Absolutely NO Pets Allowed In the Cabins or Cabin Area
Daily and Weekly Rates Available / Maximum stay is limited to Two (2) Weeks
Cabins
Air Conditioned. Electric. Outdoor Grill
View Our Campground Map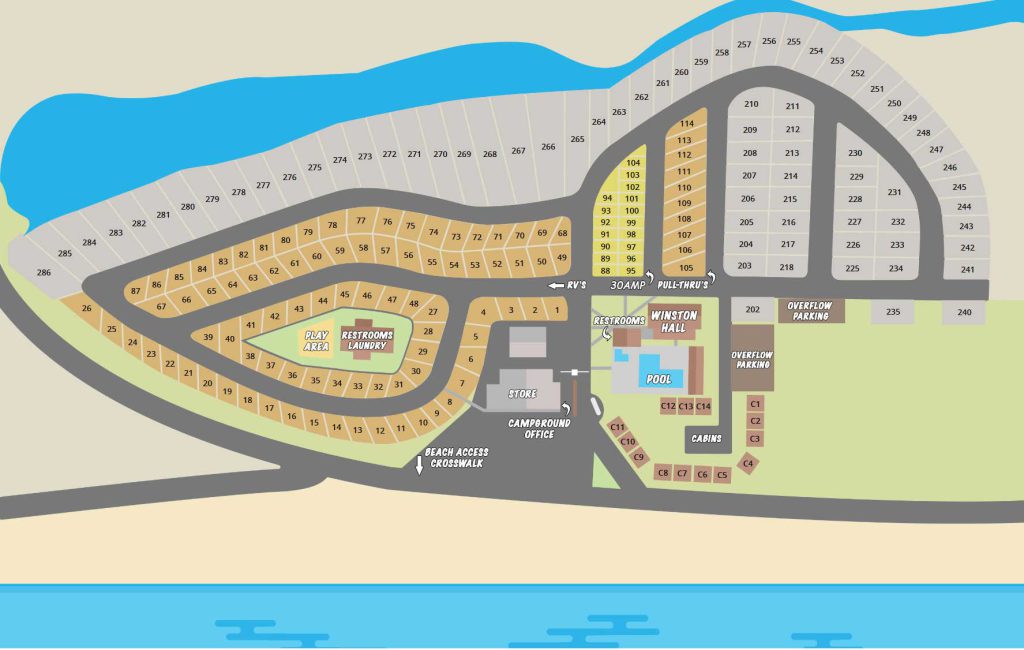 Campers Inn Amenities & Services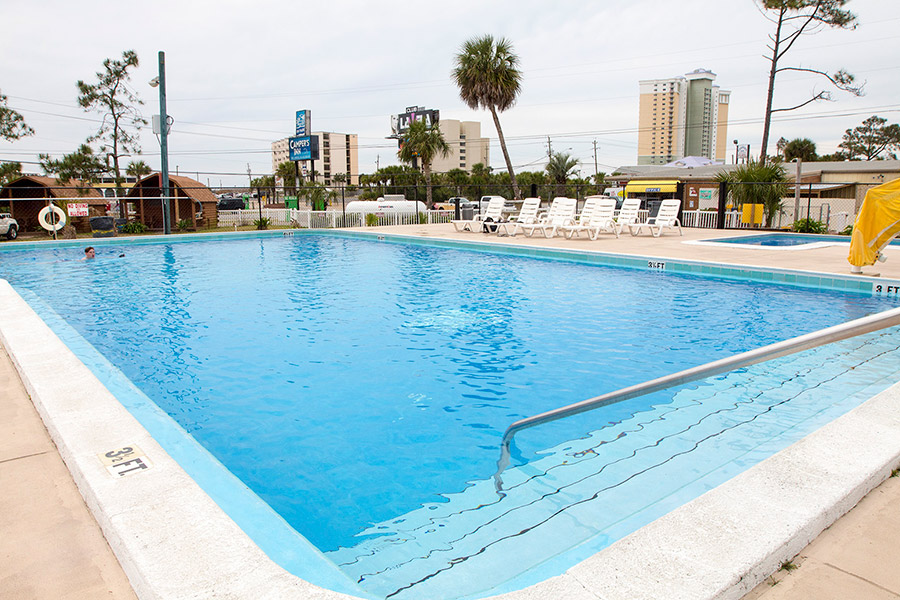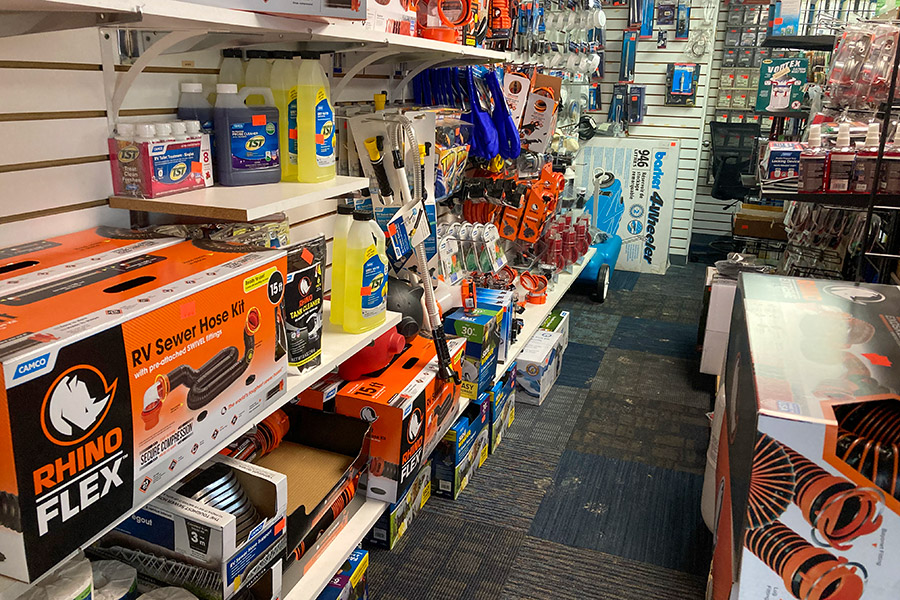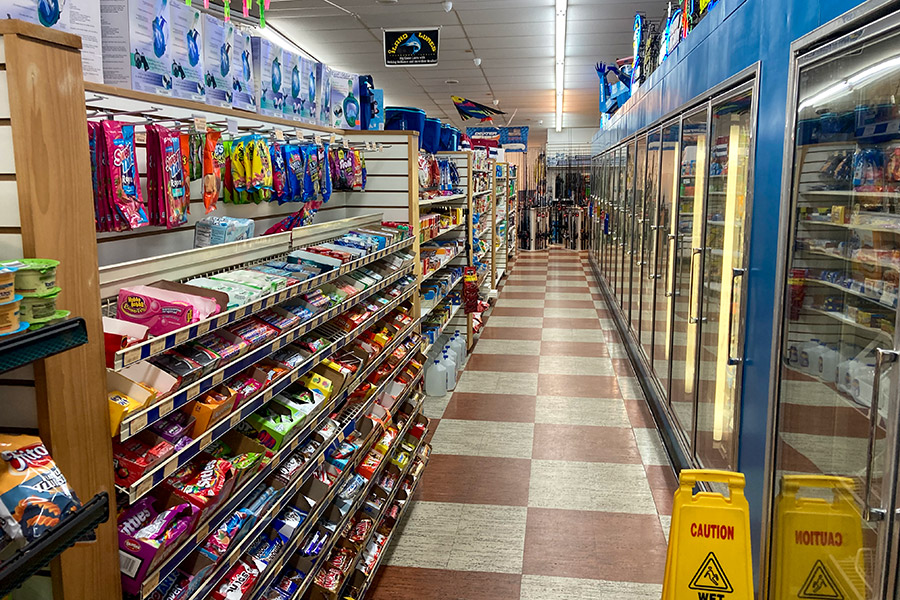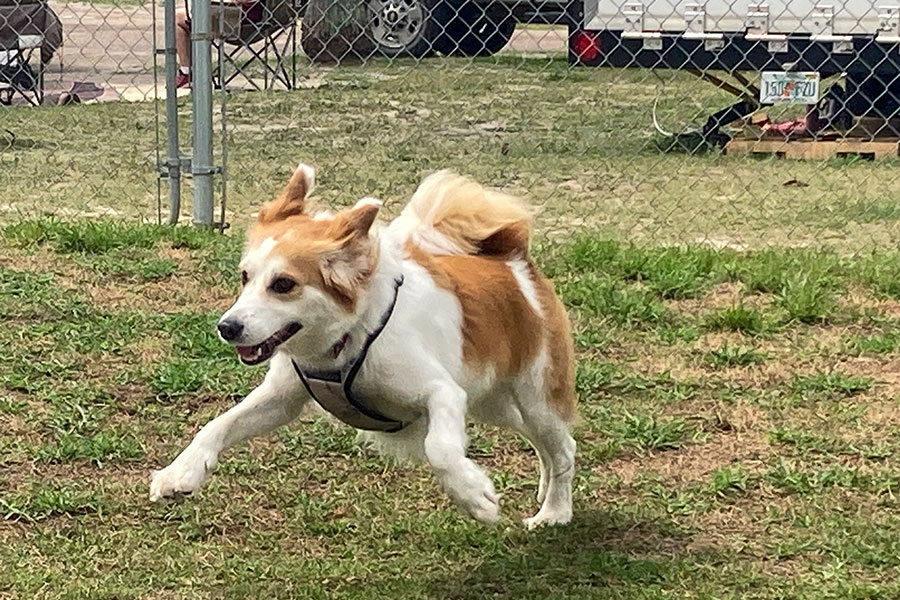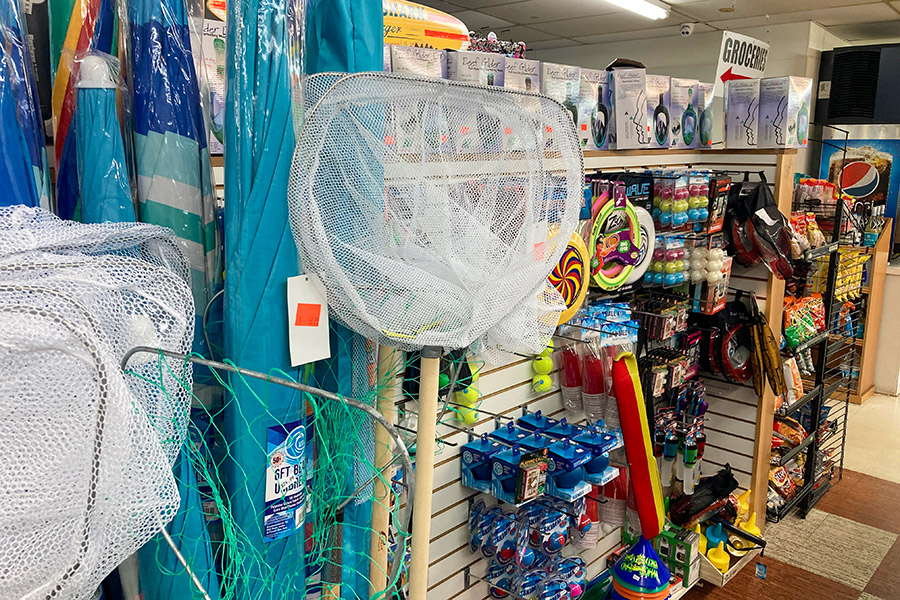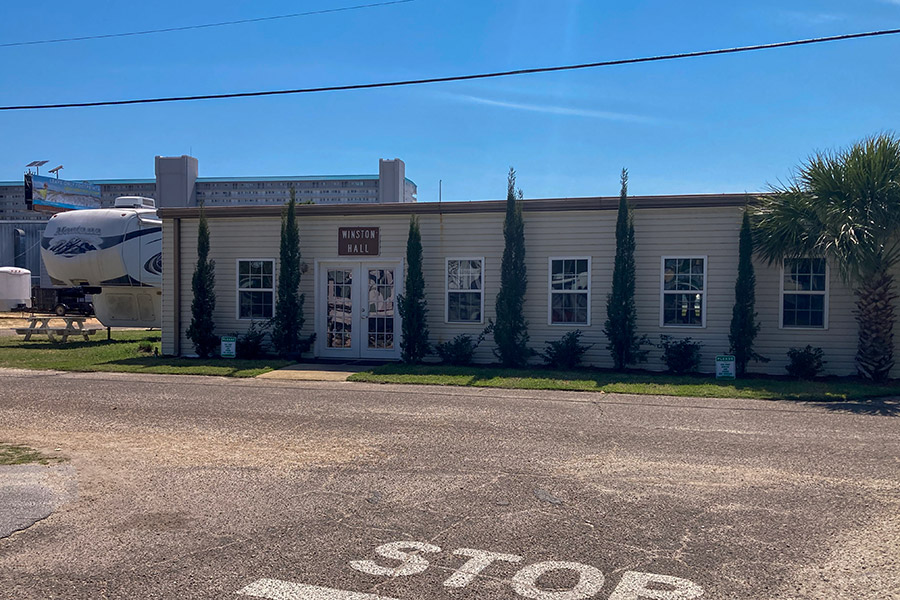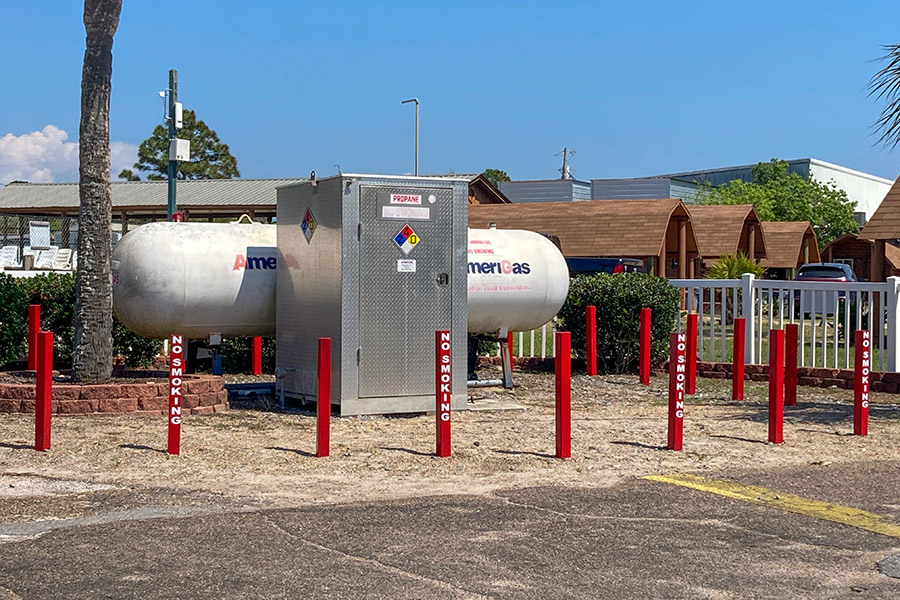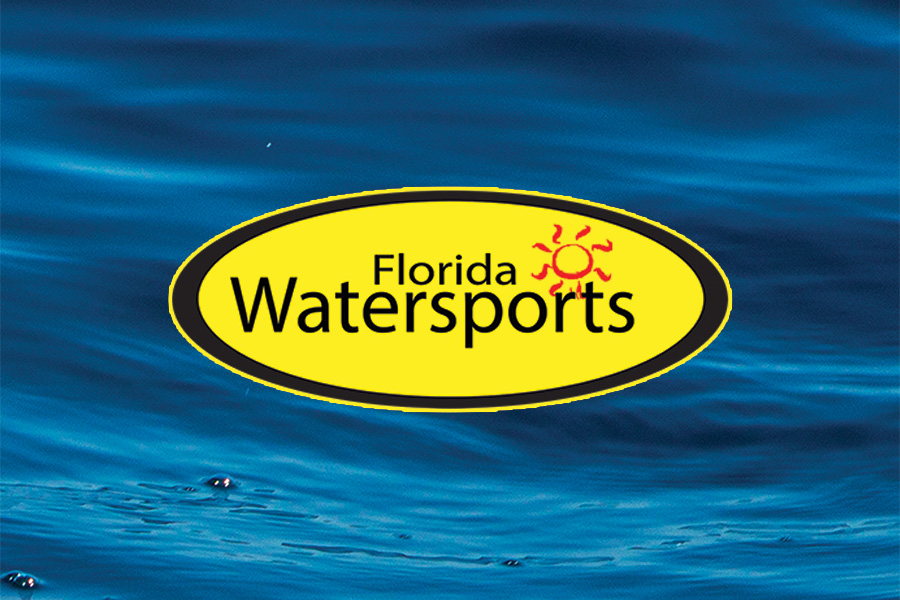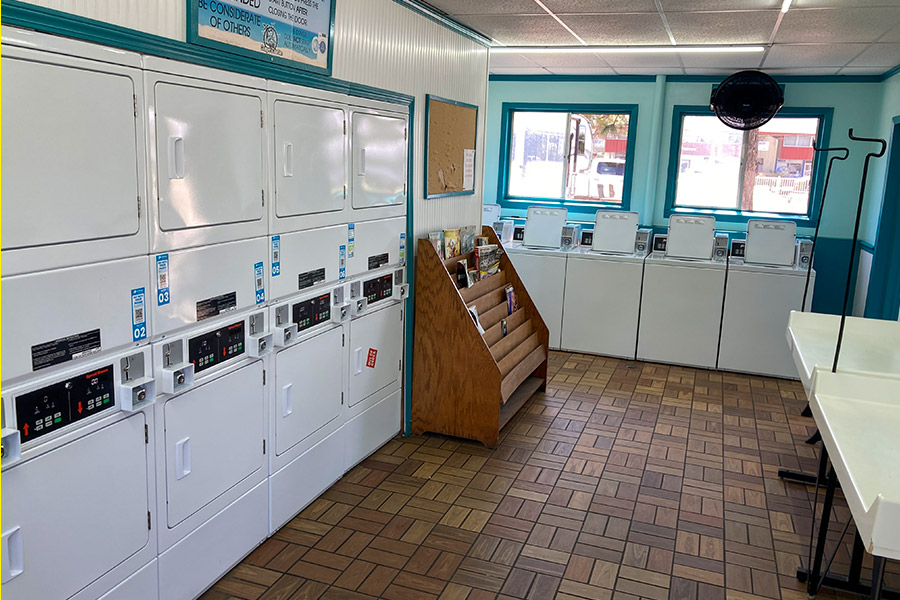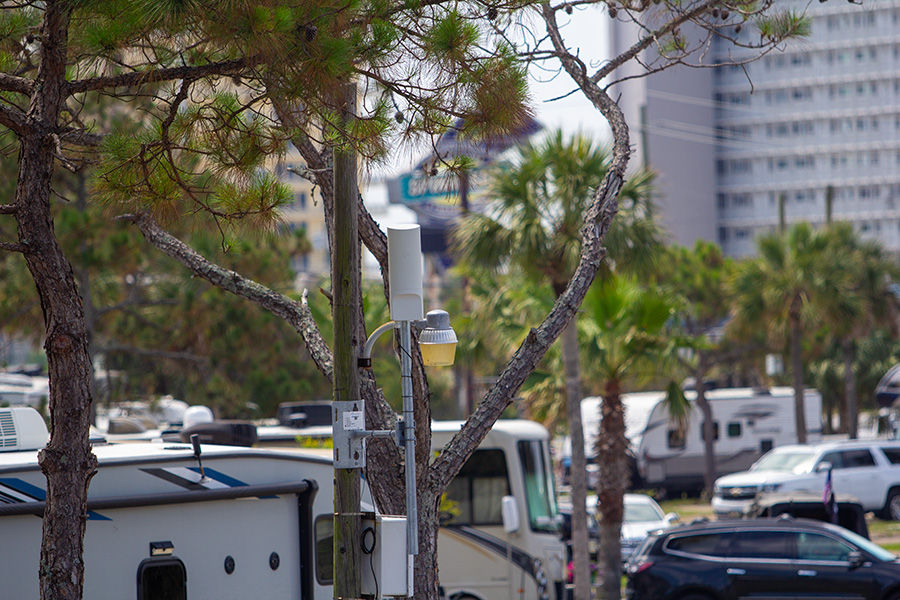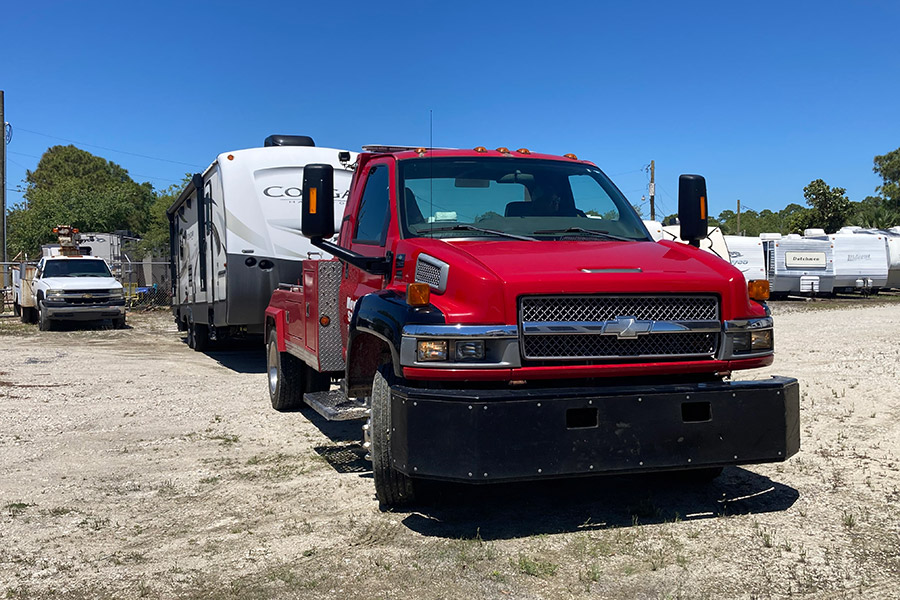 RV Storage - Transport
For our frequent visitors we offer a cost effective alternative to bringing your RV to Panama City Beach each time you plan a visit. Store it here & we will bring it out to the site you reserve. Contact Us!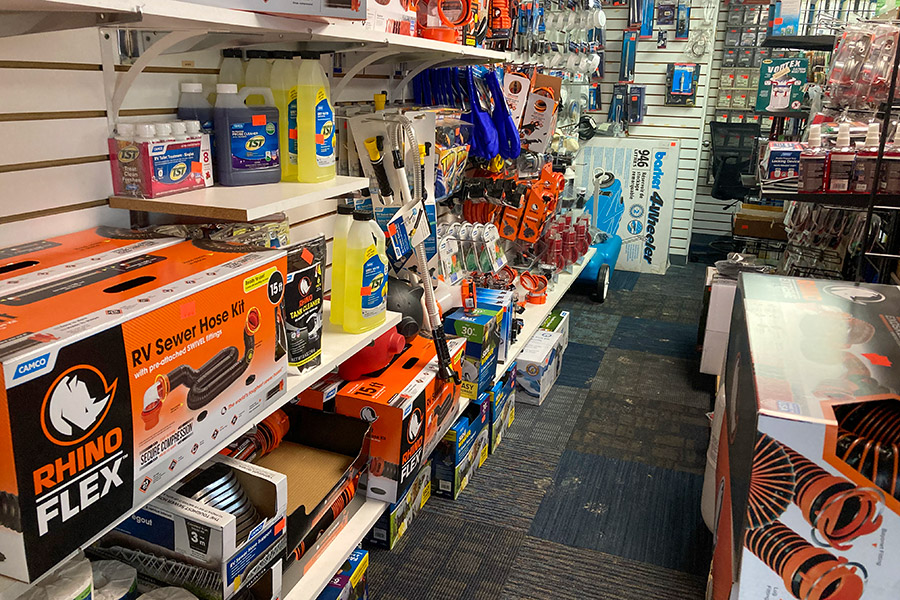 RV Parts & Accessories
We stock a wide variety of RV essentials to make small repairs, replace worn out equipment, or make an upgrade. If you need it we just might have it here or we can get it for you!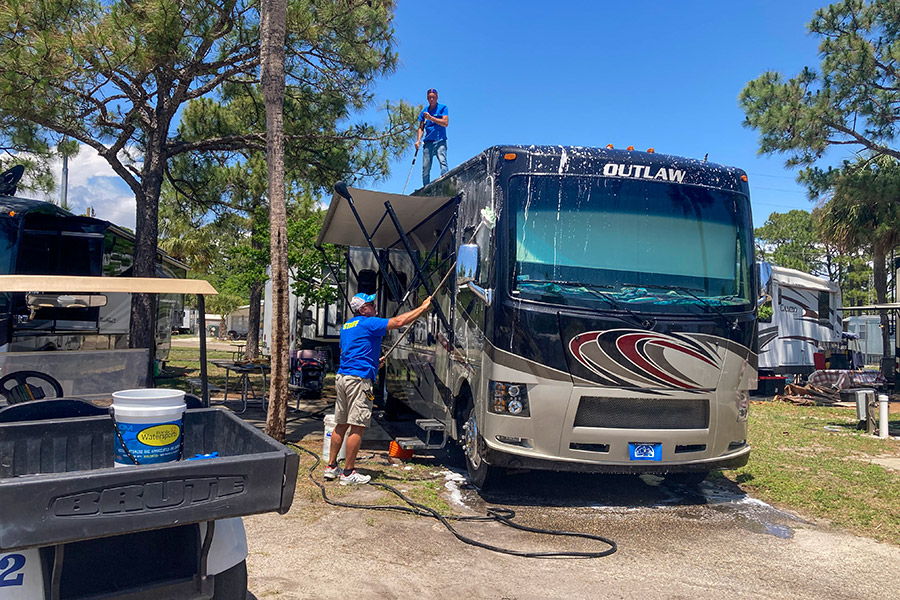 On Site Repairs & Services
It's inevitable, at some point something will quit working. If you need any repairs while you are here, please contact our reservation office staff to make arrangements.
Local Info & Things to do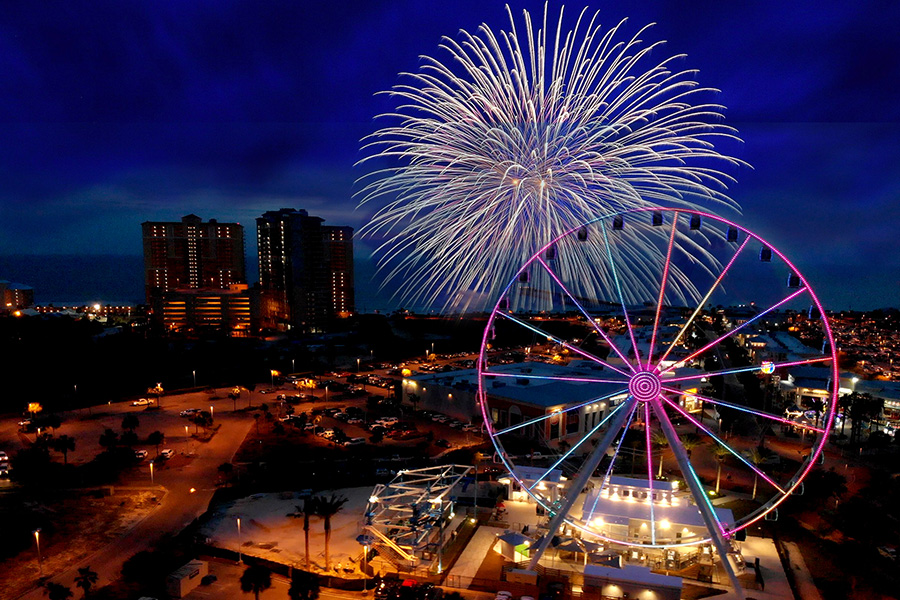 Beach Events & Attractions
Panama City Beach hosts many events throughout the year and offers something for everyone.  We have featured many of the annual events as well as some of the local attractions here so you can see what might be happening while you visit.
Area Information
Whether you are here at Campers Inn for a day, a week, or a month, Panama City Beach has plenty to offer to keep you occupied after some beach time!  From dining out to sunset cruises or a round of golf, its all here!