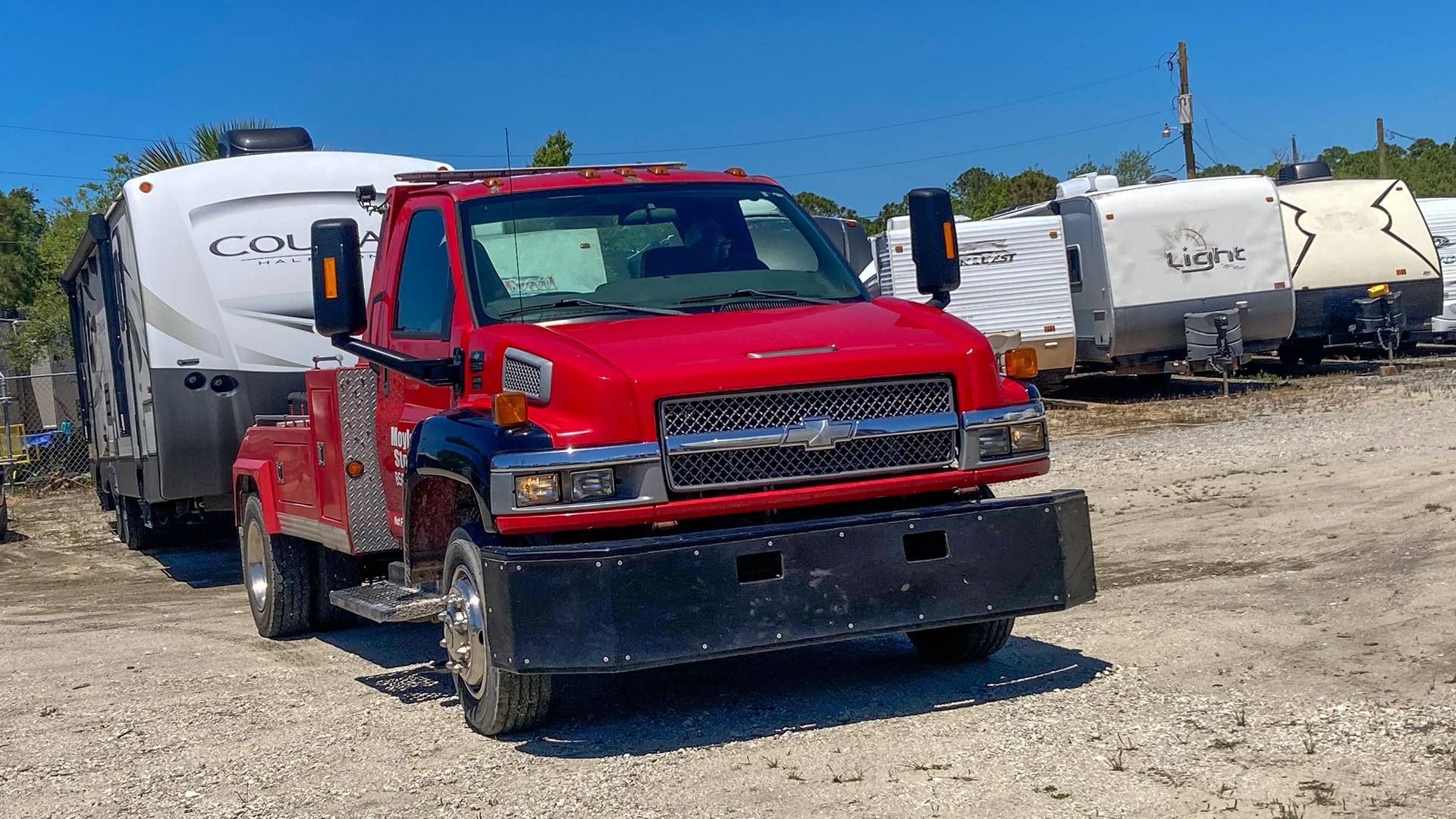 See us first for any services you might require while visiting us.  Our partner company Moylan Storage is here to take care of your RV storage needs as well as transportation and set up to ensure your rig is onsite and ready when you arrive.   For any repairs or accessories to help keep it all working and not interrupt your vacation, visit our office to make arrangements.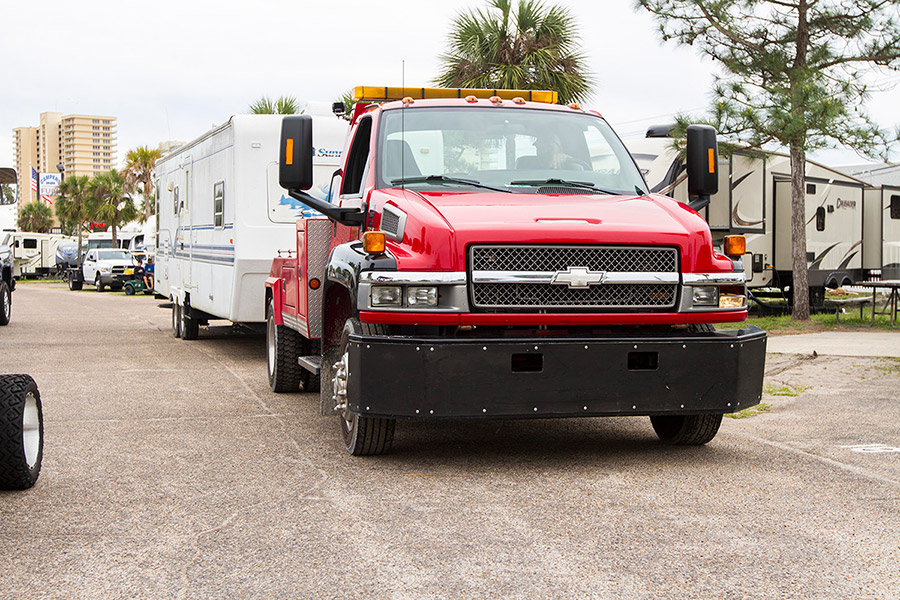 RV Storage
Storage services, For our frequent visitors we offer a cost effective alternative to bringing your RV to Panama City Beach each time you plan a visit.  We have 2 large gated and secure facilities that can accommodate any size Recreational vehicle,
For our RV storage customers we also offer transportation services for a small additional fee to get your RV to your reserved site, set up if you choose that option, and returned to the storage facility after your stay.
Set up includes: Leveling, Power, Water, Cable, and sewer connections. AC on if needed & ready for your arrival.
Contact our office for more details!
RV Supplies and Accessories
We stock a wide variety of RV essentials to make small repairs, replace worn out equipment, or make an upgrade. If you need it we just might have it here or we can get it for you!
Electrical parts
Power Cords
Lighting & Switches
Plumbing parts & related connections
Sewer Hoses & Connections
Awning Parts
Batteries
Interior replacement parts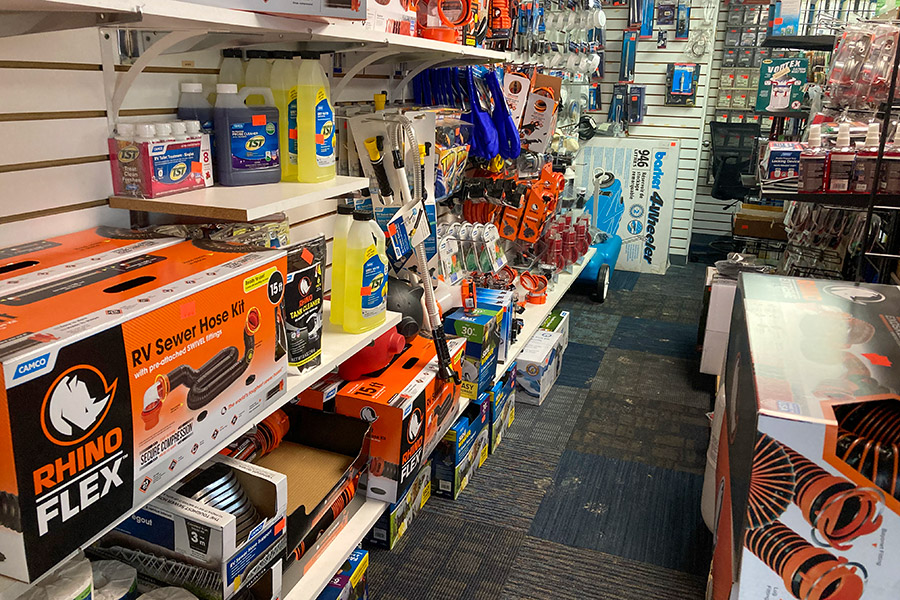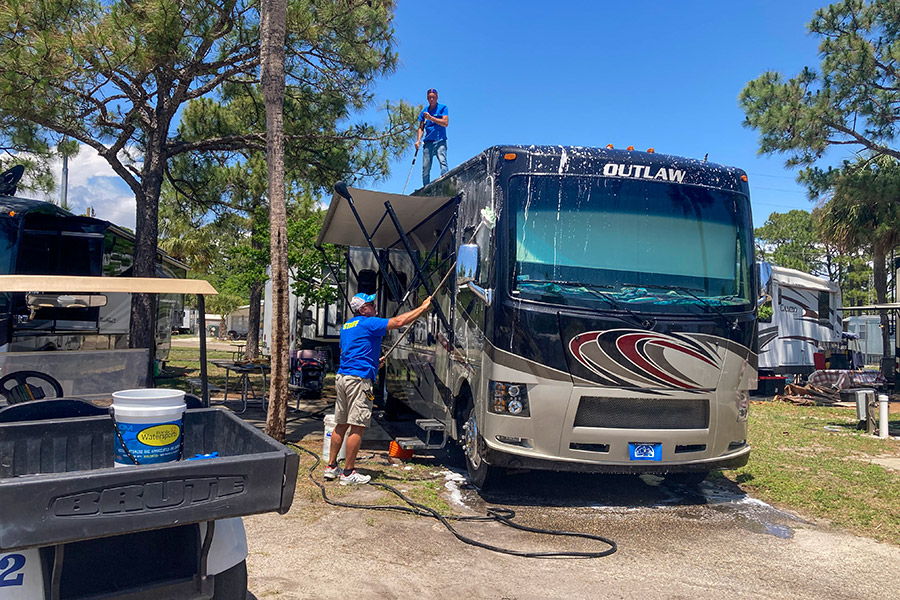 On Site Repairs & Services
It's inevitable, at some point something will quit working. Our staff is here to take care of minor issues to other more common repair needs such as replacing Air Conditioning units, Awnings, Batteries, Electrical parts, and more. If you need any repairs while you are here, please contact our office to make arrangements.
We also work with local reliable mobile RV repair companies we can get you in touch with for more extensive mechanical or other major repair work to get the services you need while you are here.