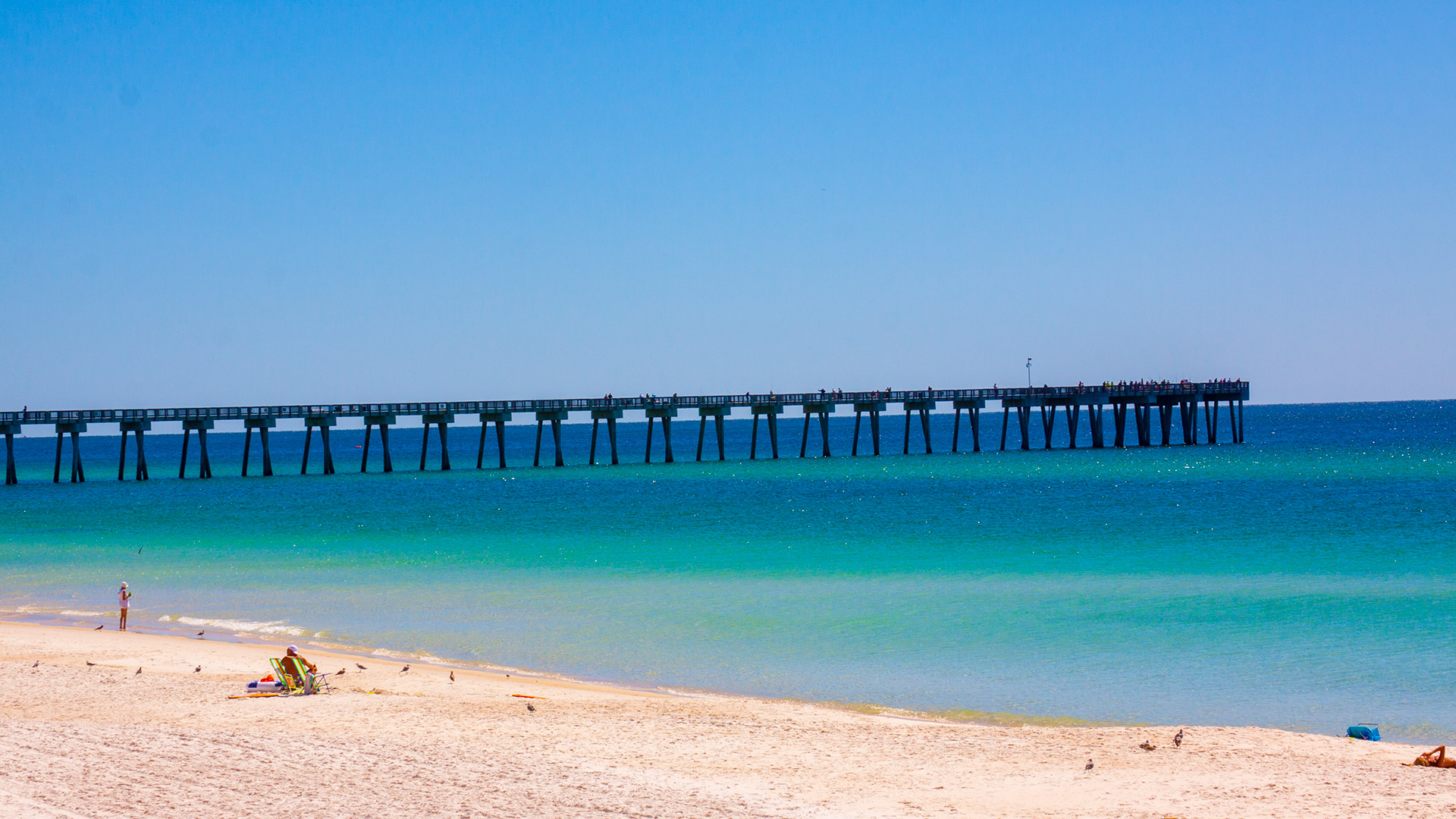 Whether you are here for a day, a week, or a month, Panama City Beach has plenty to offer to keep you occupied after some beach time!  The list below is a good place to start with a few suggestions and links to more of our area information.
Do check out our news section for more details on some of the many events throughout the year and other local attractions.
First thing to do…
GET ON THE BEACH
Campers Inn is just 900ft to the white sands and emerald waters!  Our beach access path is located just across Thomas Dr., use the crosswalk from our parking lot to get there.    If you do nothing but sit on the beach across the street from Campers Inn for the duration of your stay with us, we can only say it would be time well spent!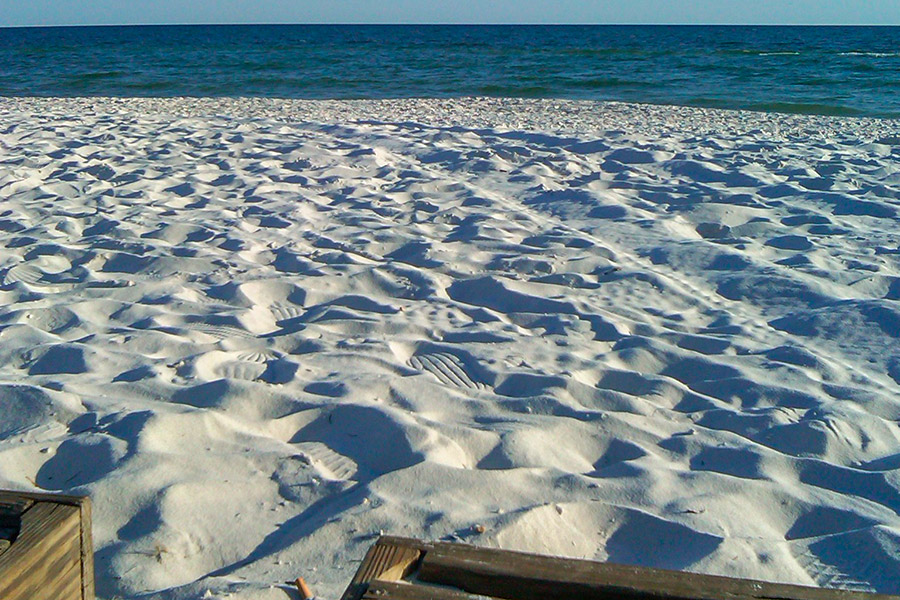 For those that want to get out and explore what our area has to offer, there are countless local activities and things to do here in and around Panama City Beach.
We suggest a few of the more popular activities to start as well as recommend you visit our local tourism website, they have the list of just about everything to do here pretty well covered!
Get on the Water
In addition to spending time on the beach there are plenty of water activities to choose from, while on the beach there are parasailing and jet ski rentals offered.
Just down the road on Grand Lagoon there are many fishing charters, boat & jet ski rentals, a variety of boat tours (Pirate Cruise featured here), Sunset Cruises and scuba dive trips to choose from.  If you like to get out on the water the marinas and tour operators are just minutes going East on Thomas Dr. from Campers Inn!
Deep Sea Fishing
If you have ever wanted to experience world class fishing in the Gulf of Mexico you can find it here in Panama City Beach.
Just ask one of our staff at Florida Watersports for charter information and they can also set you up with any gear you might need.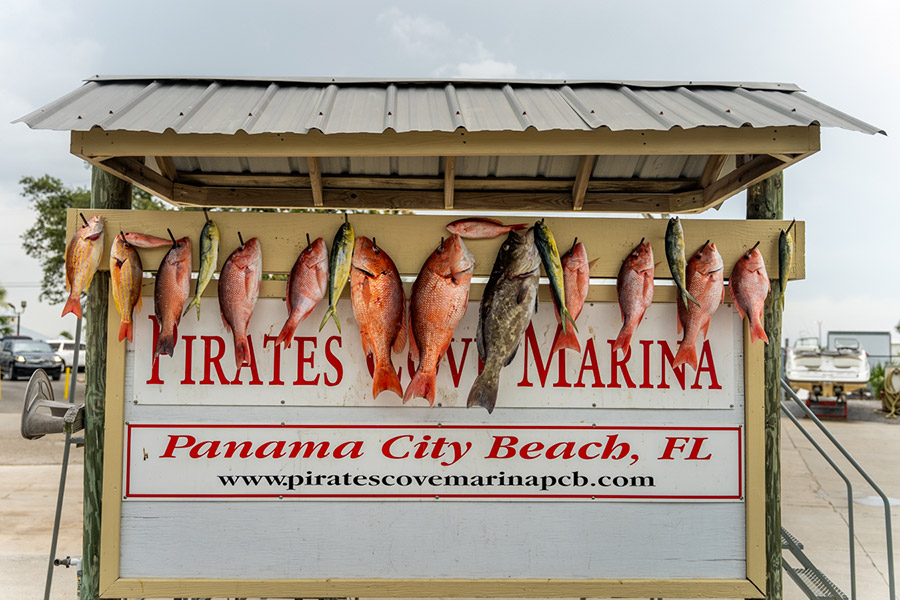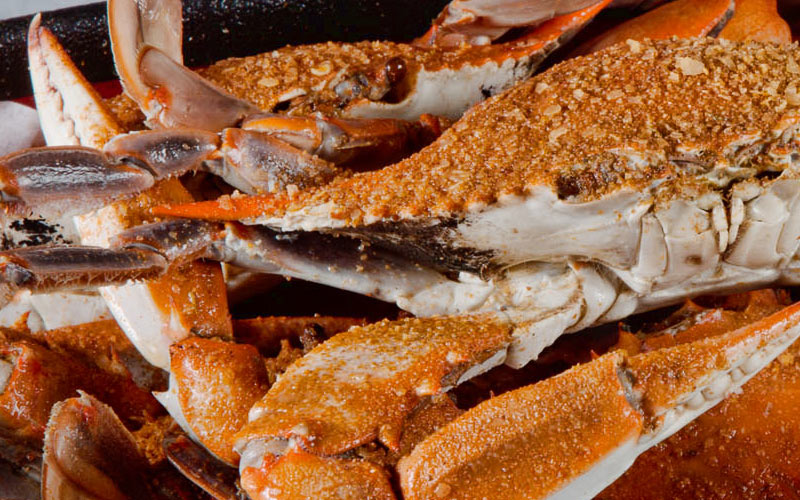 Dining
When it's time to dine out here there is something for everyone here! Some of the best local restaurants on the beach are just minutes away from Campers Inn!
If you are looking for the best in local seafood there are numerous choices close to the campground such as Capt. Anderson's or Grand Marlin at Grand Lagoon. If something else sounds good like Steak, Cajun, Asian, or Pizza, it's all nearby!
Nightlife
After a day on the beach, it's time to get out and have a little fun.  Some of the best places on the beach are just a short walk or ride from Campers Inn. 
The choices are many, if you are looking for Live Music, Karaoke, DJ's & Dancing, or a place to just relax and have a cold one.
Check out Ms. Newby's, Hammerhead Fred's, or Foghorns, which are just down the street from the campground.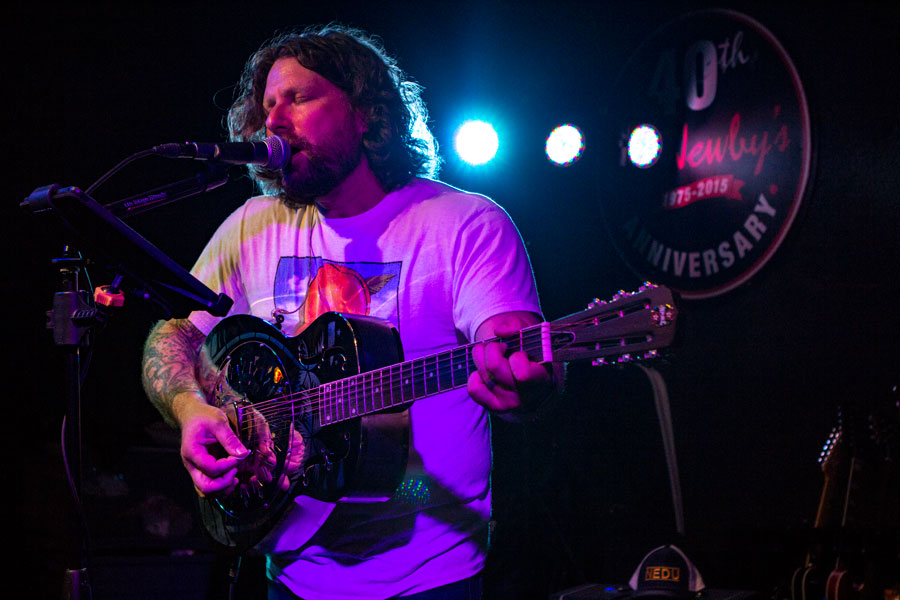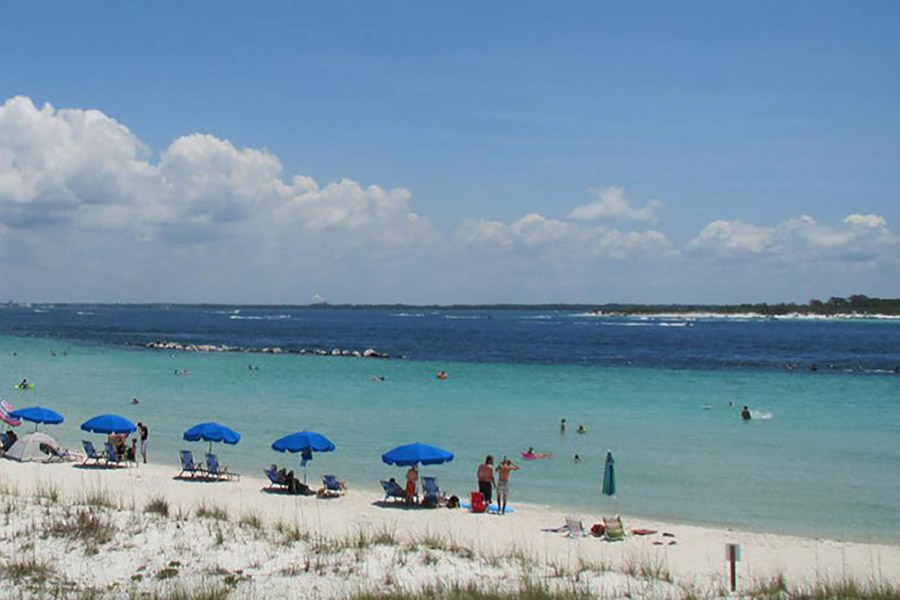 Local Parks
Bay County has some of the best parks in NW Florida.  One of the most convenient to visit just down Thomas Dr is St. Andrews State Park. 
There is plenty of beach space, a fishing pier, several hiking trails, lots of wildlife, and it's a great spot to kayak or canoe around the grand lagoon.  To find more parks go here to begin exploring!
Shopping
If you need to do a little shopping while you are here, Pier Park Mall has just about anything you might need. Located about 5 miles West of Campers Inn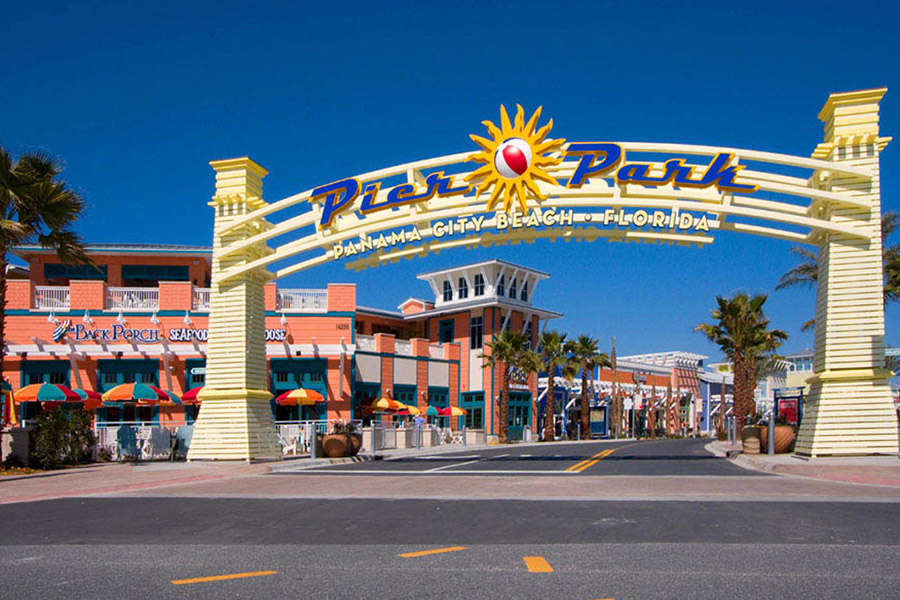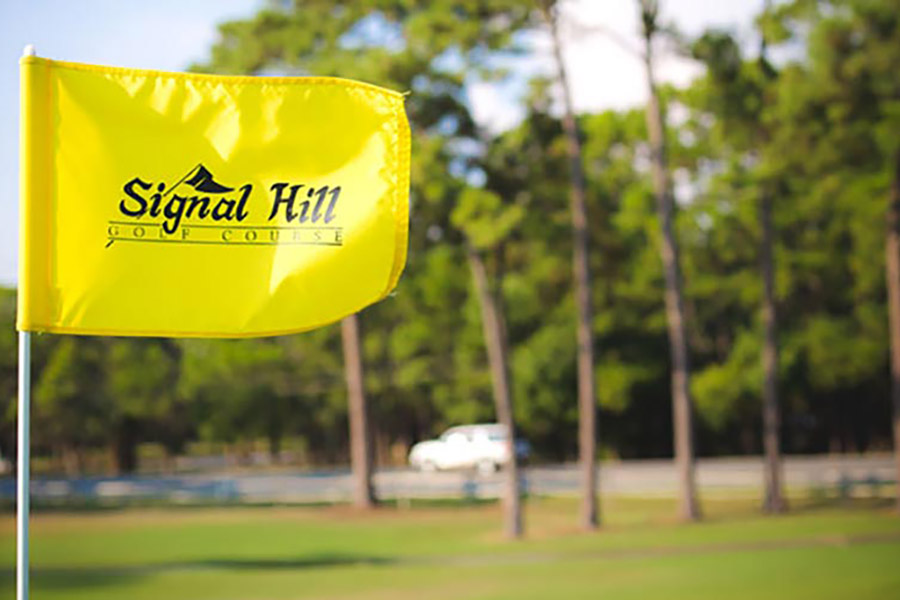 Golf
Almost next door to Campers Inn you will find Signal Hill Golf Course.  Open since 1962 it's the oldest golf course in Panama City Beach, featuring 18 holes at reasonable rates and a great choice for novices and the more serious golfer. 
Our area also offers several other top rated courses too, if golf is your thing, don't forget your clubs.
Events & Attractions
There is something for everyone here, we all know the beach is #1 but there is also plenty of other things to see and do.  Numerous local attractions are located close to Campers Inn such as Coconut Creek,
Venture a little further around the beach you will find Shipwreck Island Water Park, Gulf World, and much more.  Go Here for More Information!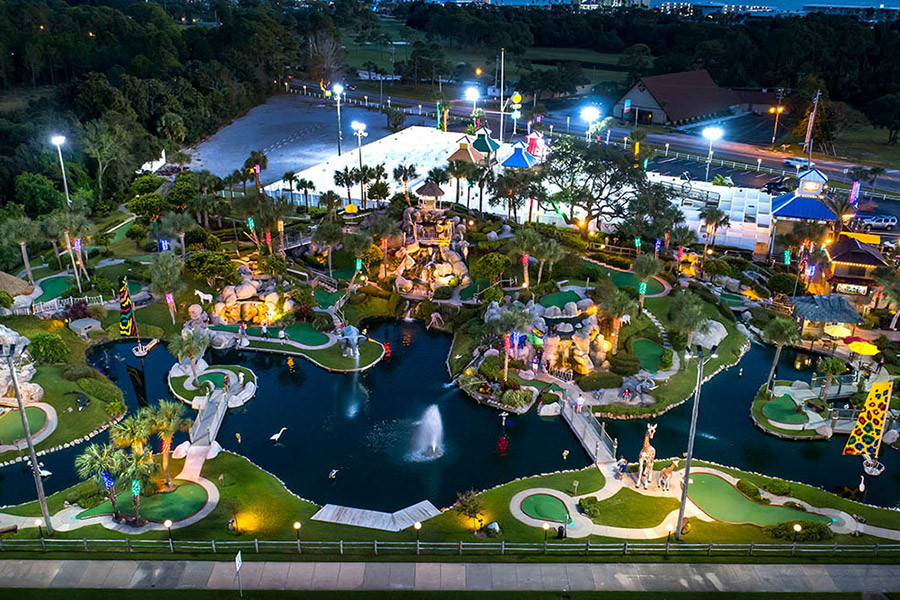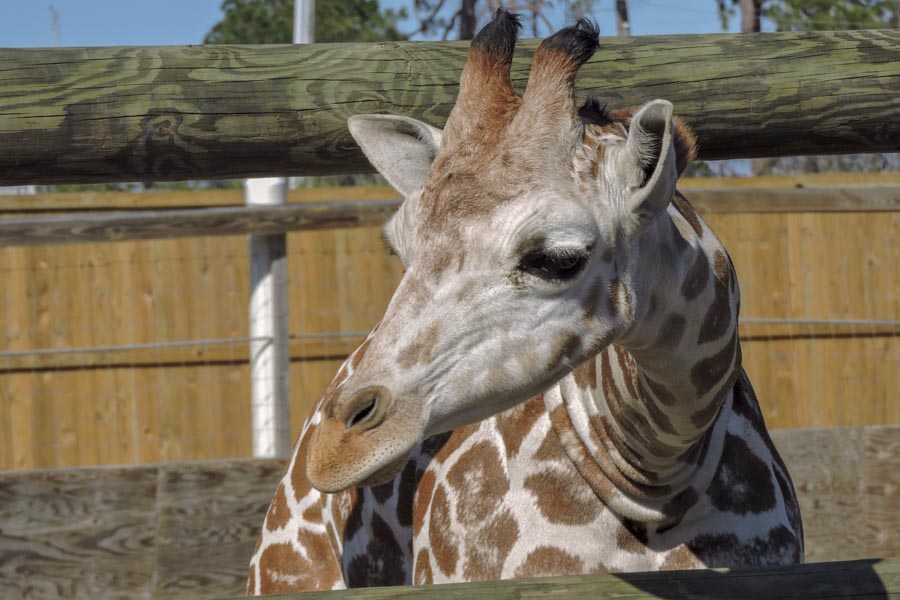 Family Fun
Within walking distance or a very short drive from Campers Inn there are several family friendly attractions worth checking out.
Activities include Zoo World, Mini Golf, Go Cart tracks, the Slingshot which is literally right next to Campers Inn, Mazes, Arcades, and much more. 
Indoor family fun with the kids just in case the weather doesn't cooperate can be found at Ripley's or Wonderworks.