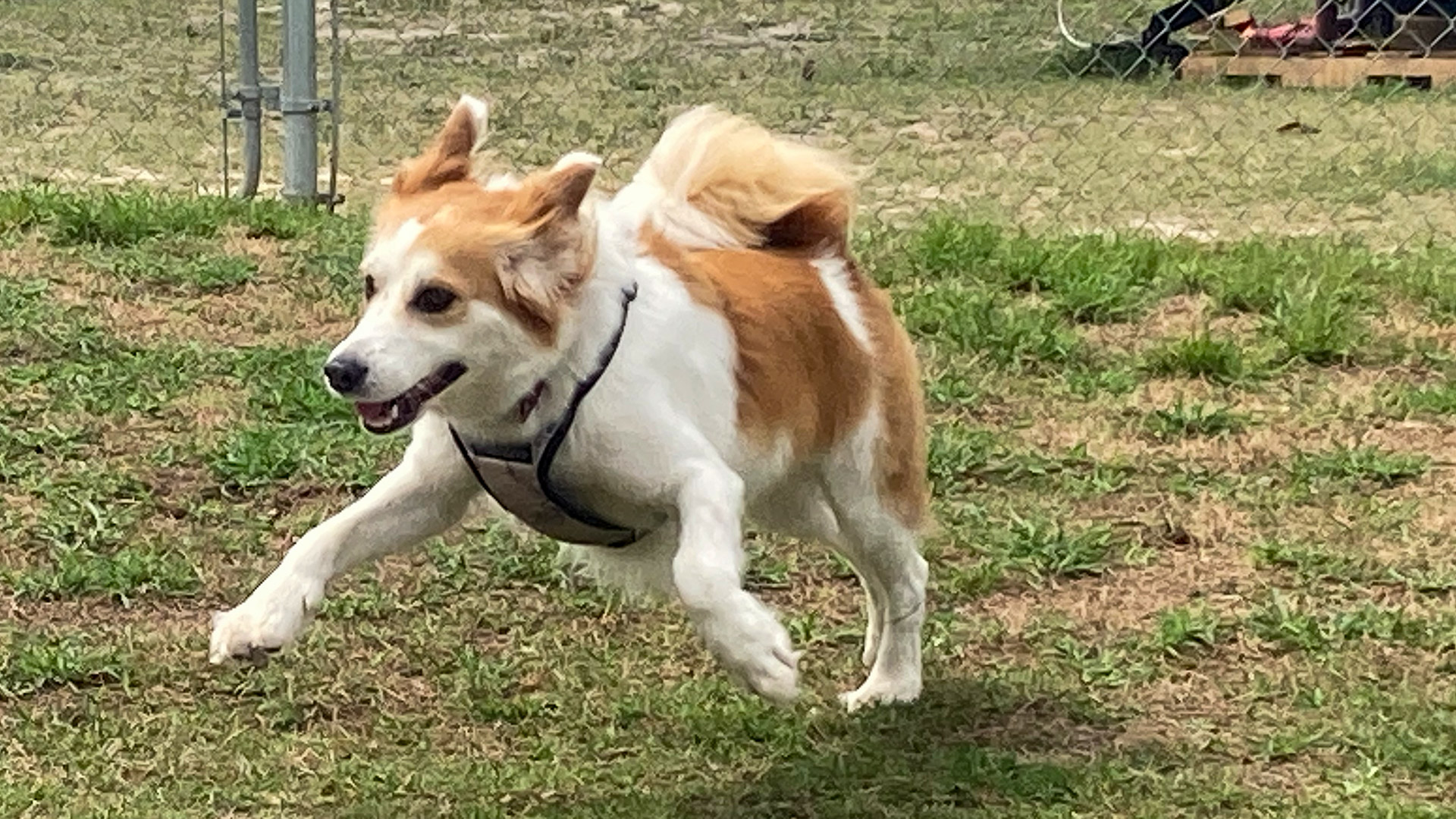 Pet Park & Wash – Pet Policies
Off Leash Dog Run Area
Located next to the central shower house & laundry, our dog run area is a great place to let your pup get a break from the leash!  Plenty of space to let them run.
Dog Park Rules **PLEASE READ**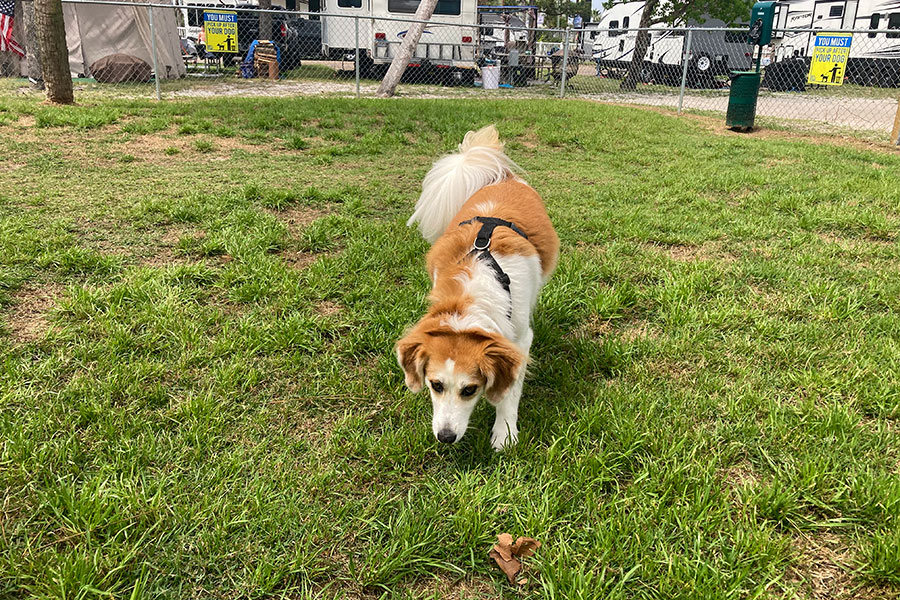 Use of Park at own risk
Please Clean up after your pet!  As a courtesy to other park users, dog waste must be immediately picked up by their owners!  We provide two stations with waste bags and waste disposal cans.  Please leave the park clean for the next park user.
Owners are legally responsible for the behavior of their dog/s at all times.
Dogs should be under voice control.
Aggressive dogs must be removed immediately.
Dogs must remain leashed while entering and exiting the park.
Owners must be within the dog park and supervising their dog/s with leash readily available.  Pets can not be left unattended in the park at anytime.
Dog handlers must be at least 16 years of age.
Children 13 & under must be accompanied by an adult and supervised at all times.
Prohibited in the park:
Aggressive dogs
Sick dogs
Dogs in heat
Glass containers
Please do not bring any food (human or dog food) into the dog park.
Campground Pet Policies **PLEASE READ**
We are a pet friendly park and accommodate the growing trend of folks traveling with their pets.  We also have a few pet park rules as well, find that here!
Pets MUST be kept on a leash and under control of their owner AT ALL TIMES!
There is no exception to the leash requirement in the park except within our fenced dog run area adjacent to restrooms / laundry building.  Pets are allowed off-leash in this area only.

Pets are not allowed in the General Store Area, Cabins, in the Pool Area, Bathhouses, or the Kids Playground area.
Pets may not be left outside unattended.
Excessive Barking – Please don't allow your pet to interfere with the peace and quiet of your neighbors and our other guests.  If your pet is disturbing others, we will ask that you get it under control.  If it continues we will ask you to leave the park without refund.
YOU MUST CLEAN UP AFTER YOU PET, IF YOU DON'T YOU MAY BE ASKED TO LEAVE.  We have numerous pet waste stations throughout the park where you can deposit pet waste, please respect our other guests and keep our park clean.  Pick up after your pet immediately!
Pet Wash Station
Located next to the Dog Run area, our pet wash station is there to clean up your dirty dog.  The wash station can accommodate small to medium large dogs.
There is a sliding door and steps to help get larger dogs into the wash tub as well as harness clips if needed.  Bring your own pet shampoo & towels!
Please use this only for washing your pet, no other uses are permitted.