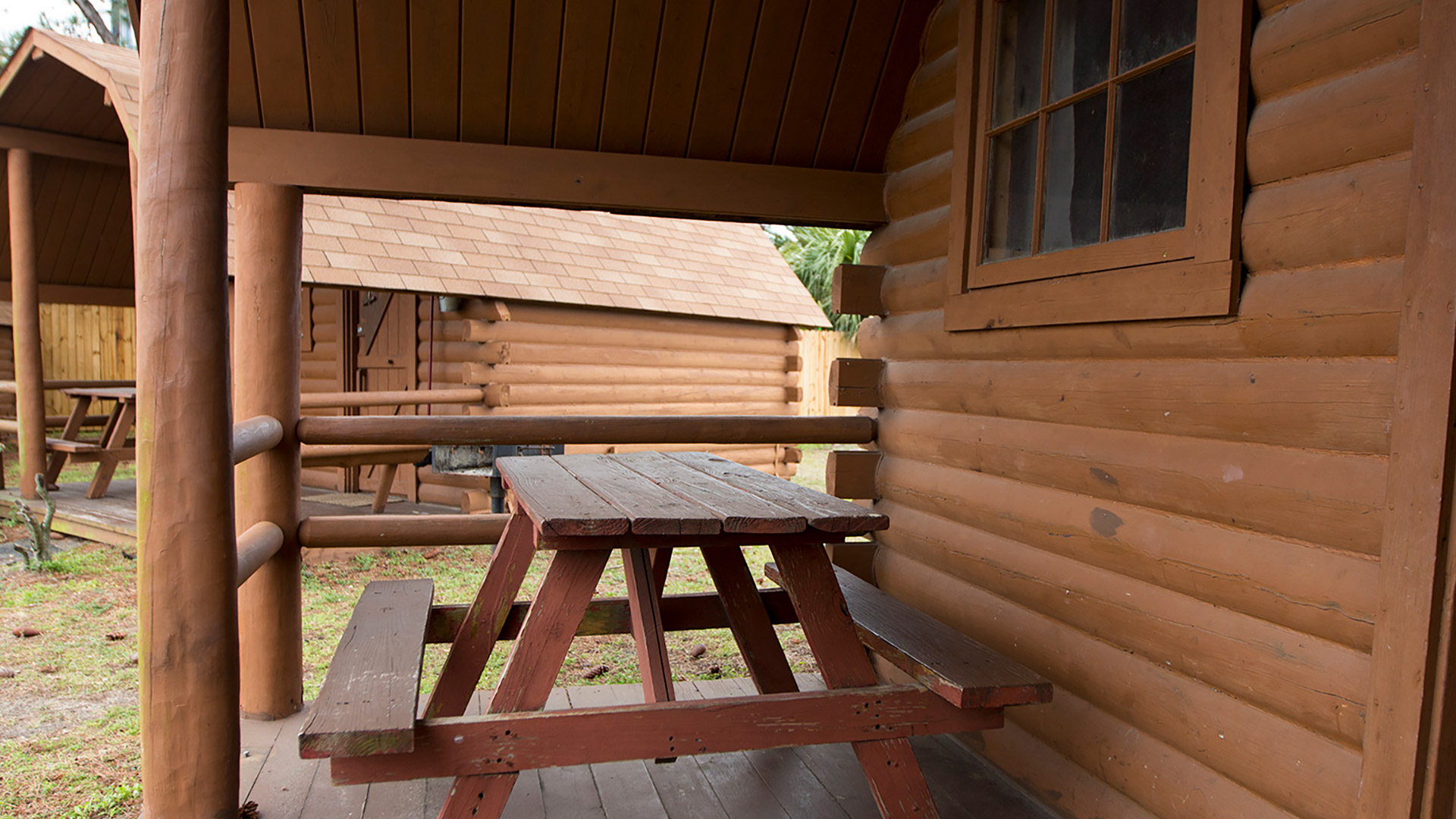 If you are looking for that rustic camping outing with the family or friends, we have 14 cabins adjacent to the pool & and restrooms.
These simple accommodations are approximately 12 ft x 14 ft and include power, air conditioning, lighting, and outdoor grill.
What you will need, Think of it as a step up from a more primitive camp out, you still need to bring all the same supplies as you would for a tent camping outing but no tent. Please make sure you bring your own bedding, ice chests, etc., but you will have the advantage of a few extra modern conveniences.
Please note, you can select a specific Cabin at the time of your reservation but we do reserve the option to reassign you as necessary to maximize our occupancy at all times.  Read more about our policies here.